A British man who flew to Poland to find a refugee to host says he is waiting to bring him to the UK.
A British man who flew to Poland to find a Ukrainian refugee whom he could host is "waiting for the green light" to bring him to the UK.

Max Fox, from Lancashire, said he wanted to find somebody with whom he would be happy to share his home.

He has sent an application after meeting a Ukrainian man called Vlad.

"In the meantime I'm going to keep him in a hotel… as the government have given no timelines of how long [the outcome] will take," Mr Fox said.

Ukraine sponsorship scheme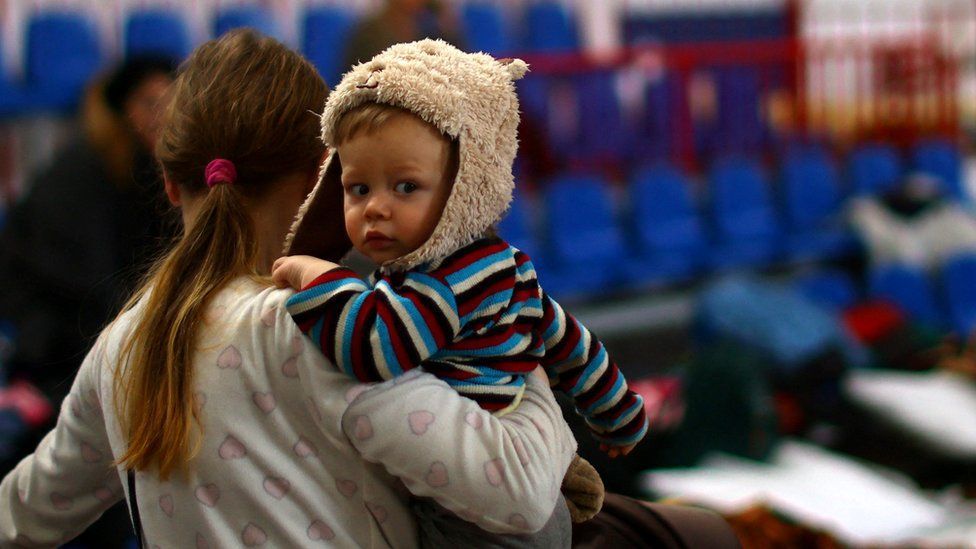 More than three million people have fled Ukraine since war began

* The UK government's Homes for Ukraine scheme allows British residents to name a Ukrainian to either stay with them or in a separate property

* On Friday, online applications were launched for Ukrainians who have a named British sponsor

* People offering accommodation will be vetted while refugees will undergo security checks

* However, many Brits who have signed up to the scheme have expressed concerns about how it will work in practice

Mr Fox, 32, who lives with his husband in Poulton-le-Fylde, arrived in Poland on Thursday, where he also distributed food to refugees escaping the Russian invasion.

He said he wanted to host a refugee with whom he could "gel", adding "I want to bring somebody into my home who I will have a good relationship with".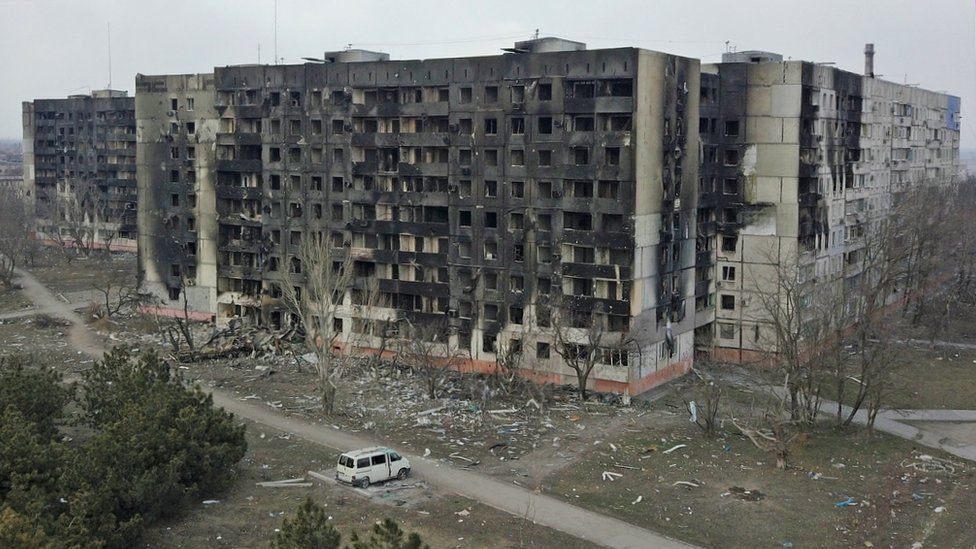 Russia launched its attack on Ukraine on 24 February

Mr Fox, an artistic director for a group of hotels in Blackpool, first came into contact with Vlad, aged 26, online and met him in the Polish city of Krakow on Friday.

"He was in Poland when the [Ukraine] government enforced the conscription," Mr Fox said, referring to the policy that most men aged 18-60 are not allowed to leave the war torn country as they must join the resistance.

"So he hasn't been able to go back and see his parents who live in the west [of Ukraine]. They are too afraid to leave."

He said he was glad to be able to meet Vlad before travelling to the UK.

"It's been exciting but nerve-racking at the same time," he added.

Mr Fox said he and Vlad hoped to set up a website to link Ukrainian refugees with British residents to help others in a similar situation.