Robert De Niro has unveiled the first picture of his newborn daughter and revealed her name after becoming a father for the seventh time at the age of 79.
Unbeknownst to the world, the Taxi Driver actor and his girlfriend Tiffany Chen, 64, recently welcomed their first child together.

The actor casually dropped the big news into a recent interview while promoting his new film, About My Father.

Now, details are emerging of the newborn baby girl, and the Mean Streets star has shared pictures of the tot with CBS Mornings' Gayle King.

The child, whose name has been revealed as Gia Virginia Chen De Niro, looked adorable in a stiped pink onsie as she looked into the camera.

Gayle's full interview is yet to be released, but of the chat, she recalled: 'I said did you want a baby and he goes, "Yes, this baby is planned."

'They both wanted this baby. They are over the moon.'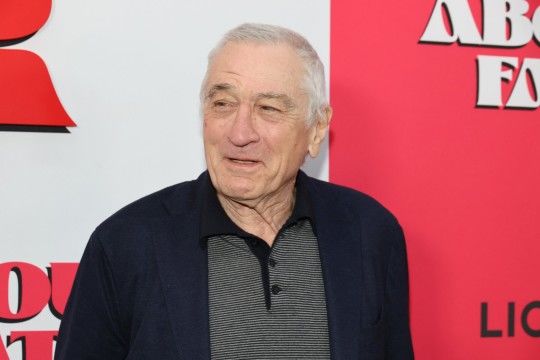 Gia is Robert's seventh child

The presenter went on to explain how she weighed 8lb, 6oz and was born on April 6.

Robert shares kids Elliot, 25, and Helen, with former spouse Grace Hightower, while the actor also has Drena, 51, and Raphael, 46 with his ex wife Diahnne Abbott.

He also previously welcomed twins Aaron and Julian, 27, with former girlfriend, Toukie Smith.

The actor let slip the news in an interview with ET Canada, in which reporter Brittnee Blair said: 'I know you have six kids…'

In a truly unexpected response, Robert replied: 'Seven, actually. I just had a baby.'

When asked whether he was excited about becoming a dad again, the Hollywood legend simply said in a recent interview: 'I'm ok with it. I'm good with it.'

While About My Father co-star Sebastian Maniscalco had no idea Robert was becoming a dad again, Kim Cattrall voiced her support for the news.

She said: 'God bless him, his significant other. Tiffany is such a beautiful woman.

'She came to the set once with her family and watched filming, and she was gorgeous and sweet. I'm happy for both of them.'
AI Disclaimer
: An advanced artificial intelligence (AI) system generated the content of this page on its own. This innovative technology conducts extensive research from a variety of reliable sources, performs rigorous fact-checking and verification, cleans up and balances biased or manipulated content, and presents a minimal factual summary that is just enough yet essential for you to function as an informed and educated citizen. Please keep in mind, however, that this system is an evolving technology, and as a result, the article may contain accidental inaccuracies or errors. We urge you to help us improve our site by reporting any inaccuracies you find using the "
Contact Us
" link at the bottom of this page. Your helpful feedback helps us improve our system and deliver more precise content. When you find an article of interest here, please look for the full and extensive coverage of this topic in traditional news sources, as they are written by professional journalists that we try to support, not replace. We appreciate your understanding and assistance.