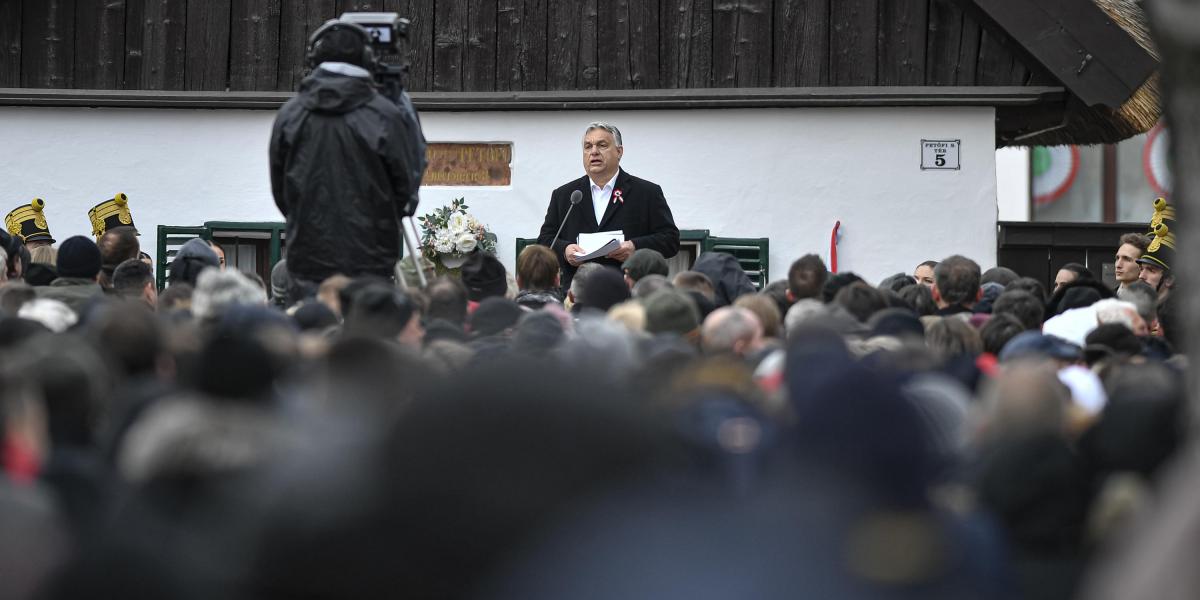 Viktor Orbán's Speech on Petőfi Sándor's Birthday
The Prime Minister hid behind barriers while talking about freedom, and was reminded that the poet wouldn't tolerate him today.
The Hungarian Prime Minister, Viktor Orbán, spoke in front of Petőfi Sándor's birthplace in Kiskőrös on Wednesday, paying tribute to the poet on the 200th anniversary of his birth. While he praised Petőfi's life, courage, work, and family, his speech also touched on current politics.

Orbán talked about Hungarian freedom and its history, referencing the Ukrainian crisis and the EU's recent actions. He emphasized that they would never allow the Hungarian flag of freedom to be taken away from their people.

One notable point in Orbán's speech was when he said, "We are not just anyone, but Hungarians, and being born Hungarian means it is our duty to be worthy of our race." This statement was controversial, as it echoes previous statements from Orbán and his government about ethnicity and nationalism.

While Orbán talked about the importance of freedom, he delivered his speech behind barriers, just as he did in Zalaegerszeg in October 2022. This drew criticism from locals, as many were turned away due to the strict security measures in place.

There was no significant opposition to Orbán's speech, but a few protesters held up signs with messages like "Petőfi wouldn't tolerate him." The security measures, in this case, were unnecessary.

Overall, Orbán's speech paid tribute to the famous Hungarian poet, but it also highlighted the government's nationalist agenda and strict security measures.