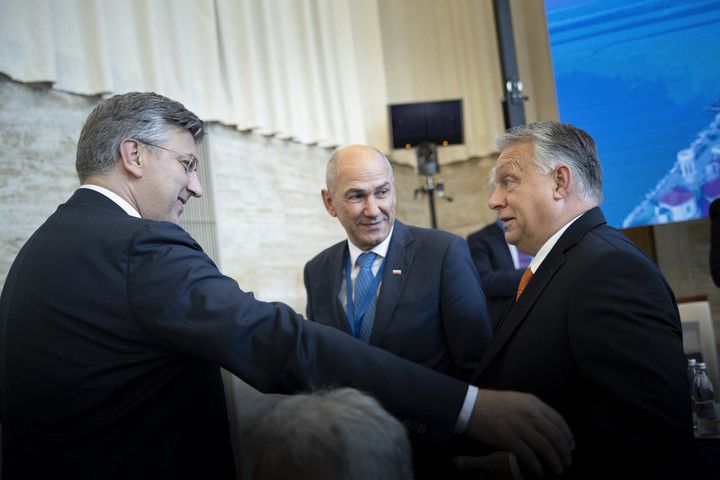 Orbán Viktor: Hungary Supports Every Peace Plan
Hungary, which stands on the side of peace, supports every peace plan because we do not know which one will ultimately succeed, but if we don't take the first step, we will never reach peace - said Viktor Orbán, the Hungarian Prime Minister, who answered questions from Croatian and Slovenian journalists during the leadership meeting of the Christian Democratic International (CDI-IDC) in Bled on Thursday.
The Hungarian Prime Minister pointed out that there are two different ways of thinking about the future of the conflict in Ukraine.

One is that there is a possibility for a military resolution of the conflict, while the other suggests that there is no possibility for it and that a ceasefire and peace negotiations are needed instead.

Orbán Viktor added that the true nature of the conflict has not yet been clarified.

Some believe that there is a proxy war taking place in Ukraine, while others talk about a real war between the parties.

No one knows which peace plan would have a chance of success, which is why Hungary supports every initiative - emphasized the Prime Minister.


* In the photo released by the Prime Minister's Press Office, Viktor Orbán, the Prime Minister of Hungary and the President of Fidesz (r), Janez Jansa, the former Prime Minister of Slovenia and Vice President of CDI (c), and Andrej Plenkovic, the Prime Minister of Croatia (l) at the conference of the International Democrat Union (CDI-IDC) in Bled, Slovenia on May 18, 2023.