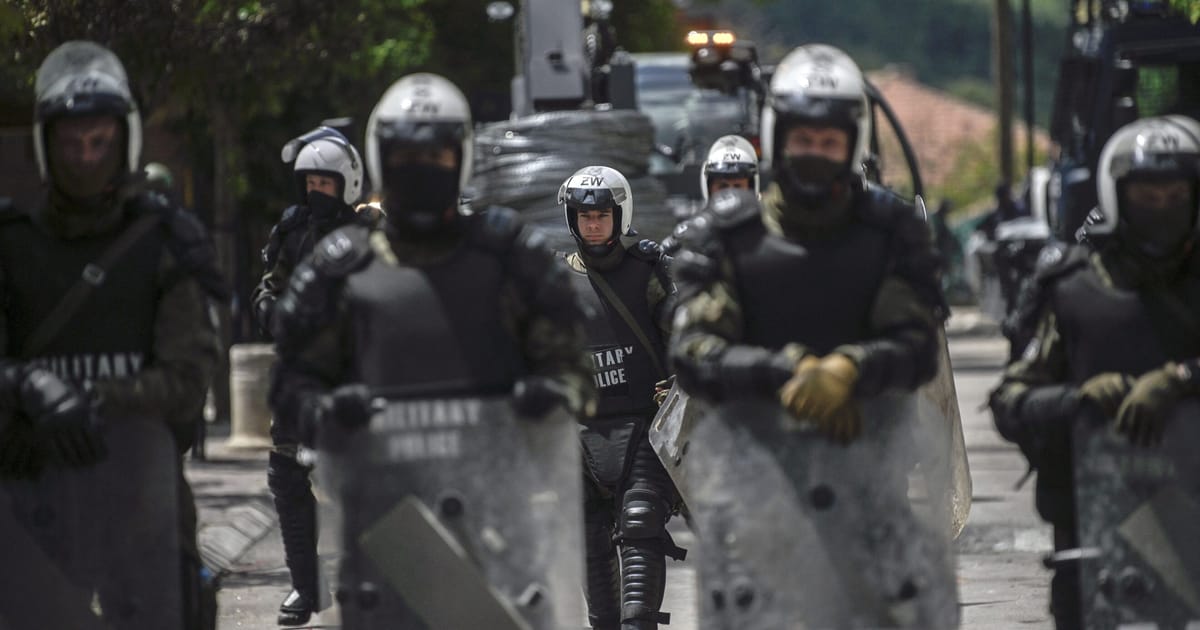 NATO Deploys Additional Troops to Kosovo Amid Increased Violence
NATO has deployed additional troops to Kosovo in response to violence in the region.
Italian and Hungarian peacekeeping troops were injured in clashes with Serb protesters on Monday, and three Hungarian soldiers were injured by firearms.

NATO has condemned the violence and called for all sides to refrain from actions that further inflame tensions.

Allied Joint Force Command Naples has deployed Operational Reserve Forces (ORF) for the Western Balkans to Kosovo, with the goal of ensuring a safe and secure environment and the freedom of movement for all communities.

NATO is taking prudent measures to ensure that KFOR has the capabilities it needs to maintain security in accordance with their U.N. Security Council Mandate.

Tensions are running high in the region, with five countries condemning Kosovo's decision to force access to municipal buildings in northern Kosovo and calling for maximum restraint.