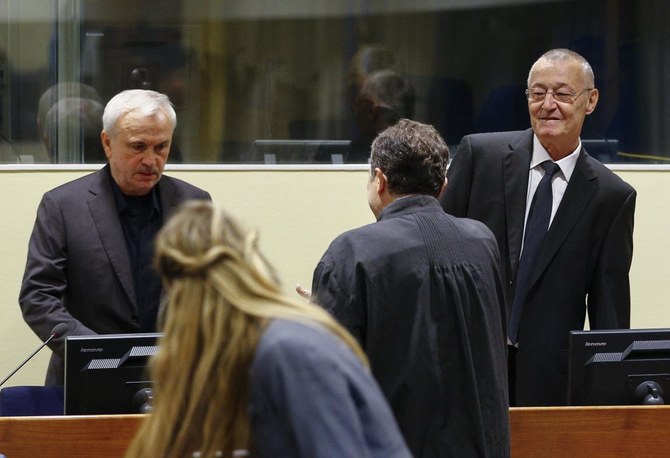 UN Tribunal Upholds Convictions and Increases Sentences for Former Serbian Spy Chiefs
The UN war crimes tribunal in The Hague has upheld the 2021 convictions of two former Serbian spy chiefs, Jovica Stanisic and Franko Simatovic, and increased their prison sentences from 12 to 15 years.
The court found that Stanisic and Simatovic were part of a criminal plan to ethnically cleanse non-Serbs from large parts of Bosnia and Croatia, and rejected their appeal of their original conviction on that charge.

The verdict is considered significant because it is the first time that the regime of Serbia's former president Slobodan Milosevic has been formally linked to atrocities in the Balkans.

The pair were responsible for aiding and abetting a Serb death squad that terrorized the Bosnian town of Bosanski Samac in 1992, and for being part of a broader conspiracy to commit crimes across the Balkans.

The Hague tribunal has already sentenced several other suspects, including Radovan Karadzic and Ratko Mladic, to life, but it has been harder to link crimes to Serbia itself.

The verdict has been welcomed as a step towards justice and reconciliation in the Balkans.