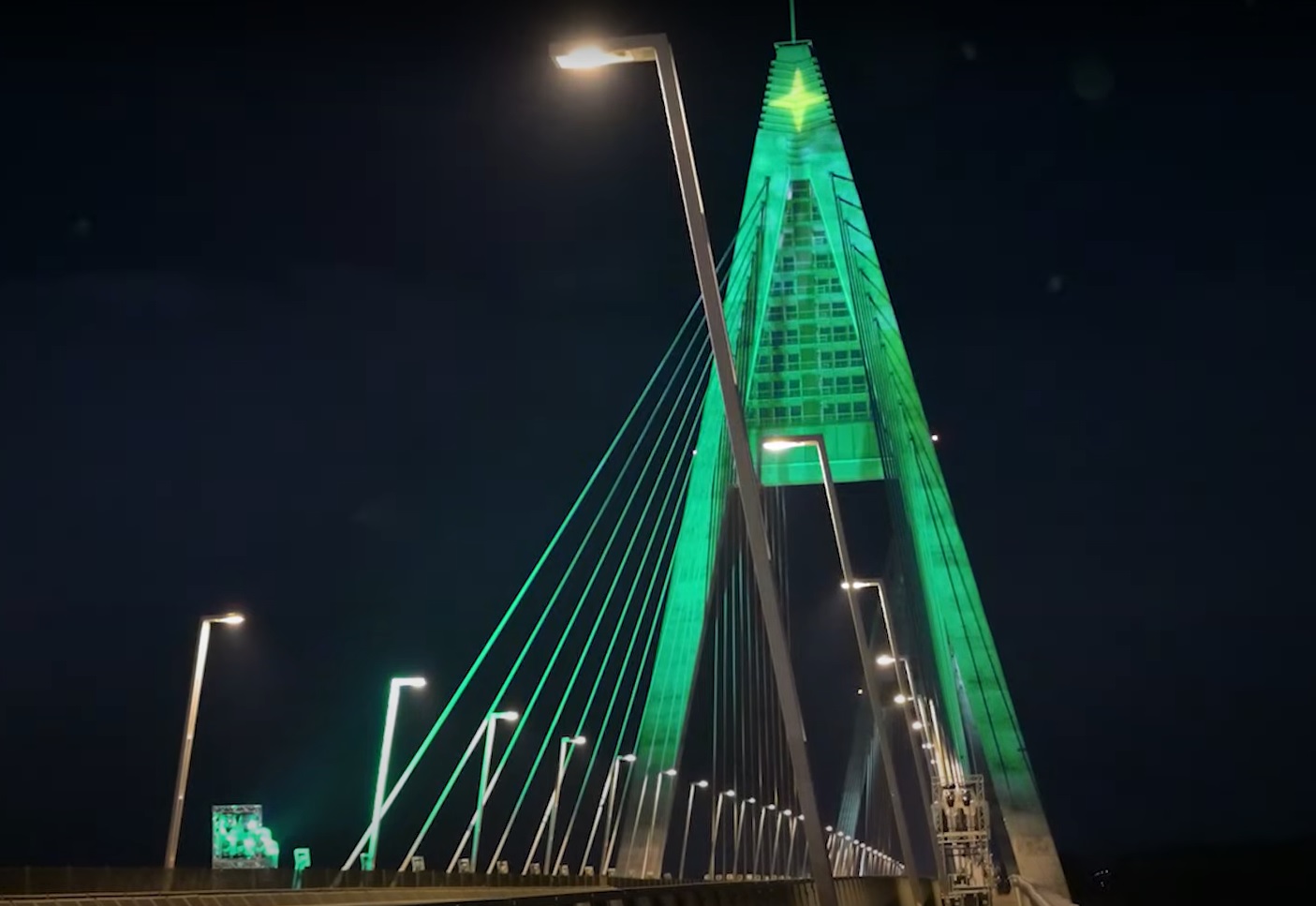 Megyeri Bridge Near Budapest Illuminated as Christmas Tree
The pylon and cables on the eastern side of the Megyeri Bridge north of Budapest will be illuminated in green until December 23, allowing motorists to admire the country's "biggest Christmas tree".
The pylon is 100 meters high, so it is the height of a 35-story apartment block. The road operator Magyar Közút asks drivers not to take photos while driving, and stopping on the breakdown lane is prohibited. Those who want to observe the bridge not only while driving through are recommended to approach it from main road 2.

The Megyeri Bridge on Budapest's MO outer ring motorway was opened in September 2008 after two and a half years of construction. In order to find a name for the new cable-stayed bridge, the Ministry of Economy and Transport launched an online poll in the summer of 2006, with U.S. actor Chuck Norris in the lead with 9,000 votes. Finally, the name Megyeri-híd was awarded in 2008.