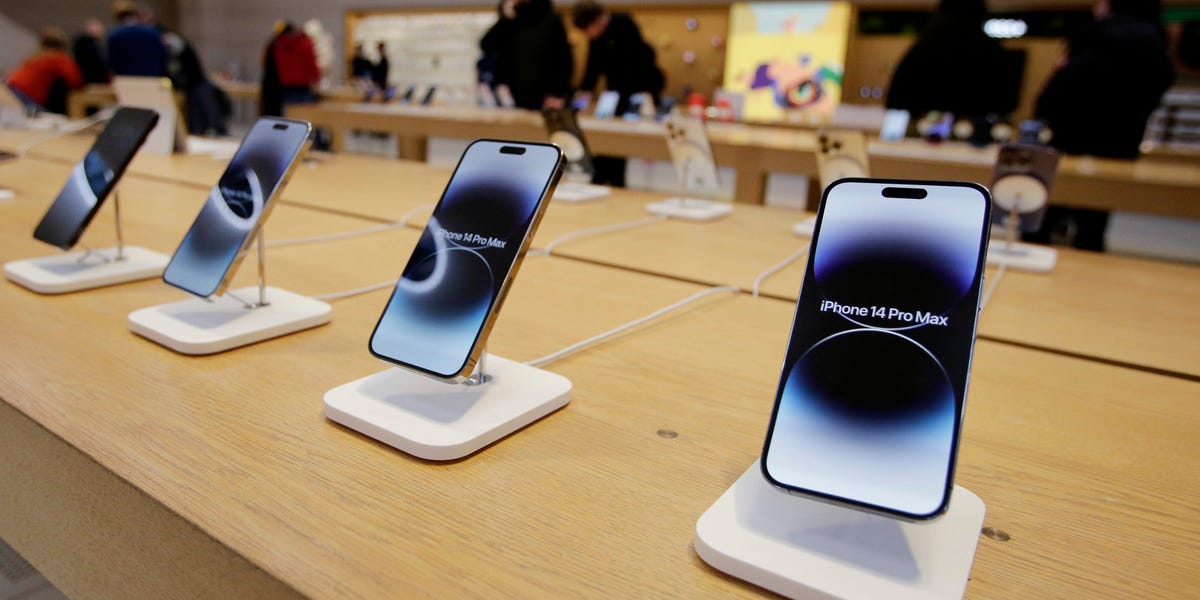 Masked burglars cut through a bathroom wall to break into an Apple Store and steal 436 iPhones, police say
Burglars stole approximately $500,000 worth of iPhones, Apple Watches, and other inventory from an Apple Store outside Seattle, local police said.
Burglars stole an entire wall of iPhones at an Apple Store outside Seattle after they cut a hole through a bathroom wall of a neighboring establishment, local police said.

They got away with more than $500,000 worth of Apple equipment — including around 436 iPhones, and also Apple Watches and other items, police in Lynnwood, Washington, said.

The burglars entered the store after it had closed the night of April 2 by cutting a hole in the bathroom wall of a neighboring store called Seattle Coffee Gear, ABC affiliate KOMO reported, citing local police.

"Our front door was locked," Eric Marks, Seattle Coffee Gear's regional manager, told the affiliate. "They pried our front door open."

Marks told the station the burglars had cut a 24-inch-by-18-inch hole in the wall to access the back room of the Apple store. "I had no clue we were so close or adjacent to them," he told the station.

Apple didn't immediately respond to a request for comment from Insider. Calls to the Lynnwood Apple Store and Seattle Coffee Gear were unanswered. Brookfield Properties, which owns the mall where the incident occurred, did not respond to a request for comment from Insider, but told KOMO that the apparent burglary was an "isolated incident."

On Friday, Lynnwood police told Insider that no arrests had been made and no fingerprints had been found. Police told KOMO that the operation appeared to be well-organized and that the alleged robbers wore masks.

The apparent burglary comes as retailers like Rite Aid, Walmart, and Home Depot have started putting some items under lock and key to prevent shoplifting. The National Retail Federation has said that organized retail crime is on the rise, growing by more than 26% in 2021.