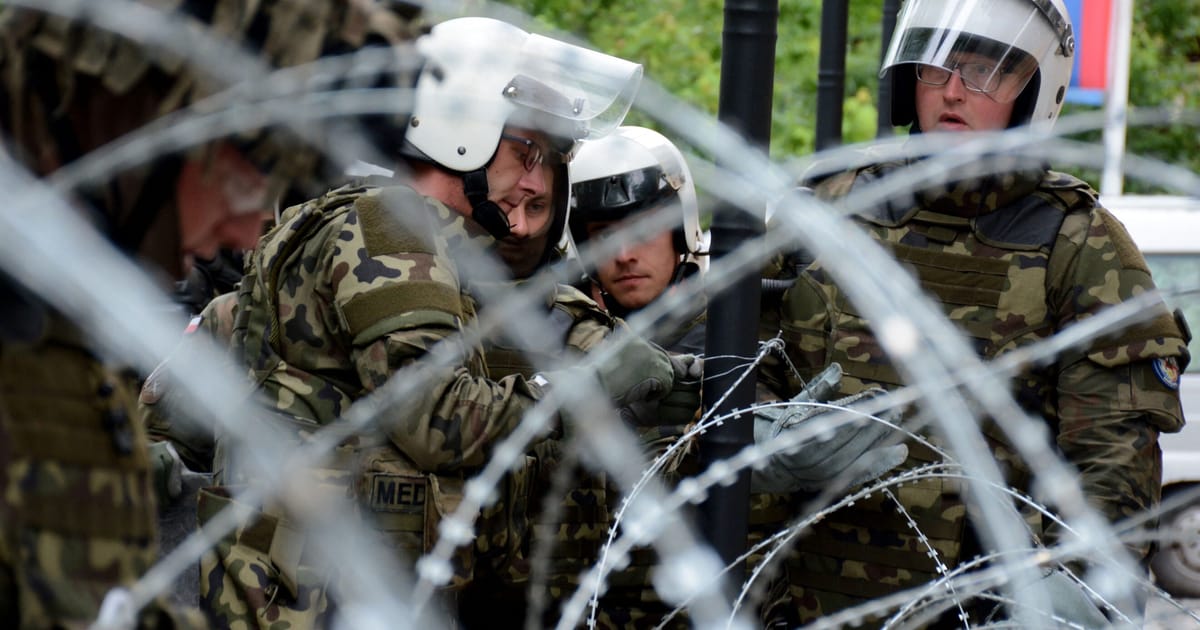 Fresh Elections Called for Kosovo Districts Amid Tensions
French President Emmanuel Macron and German Chancellor Olaf Scholz are calling for fresh elections in several disputed Kosovo districts after meeting with Serbian President Aleksandar Vučić and Kosovo's Vjosa Osmani at a summit in Moldova.
The move comes amid tensions with the area's Serbian population over the installation of ethnic Albanian mayors in the northern districts.

The mayors were elected with a low turnout of less than 4 percent of the vote, after Serbs boycotted the polls.

Macron and Scholz presented a plan to Kosovo and Serbia to ease tensions, which involves holding fresh elections in the contested areas and encouraging participation in the elections.

The two leaders will hold consultations next week to respond to the proposal.

Scholz called for responsibility from all stakeholders and urged both sides to show courage.