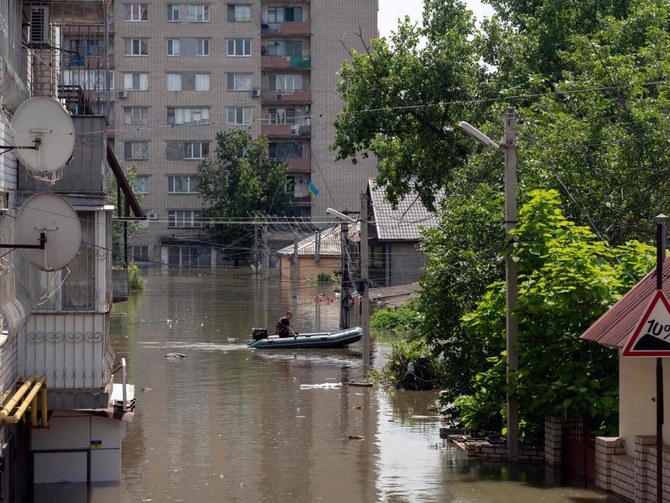 Kakhovka Hydroelectric Dam Collapses, Leading to Widespread Flooding in Ukraine
The Kakhovka hydroelectric dam in Ukraine's Kherson region was destroyed, leading to widespread flooding in the area.
Almost 600 square kilometers of the region were under water, with 68% of the affected territory on the Russian-occupied left bank of the Dnipro River.

The Ukrainian and Russian governments are blaming each other for the collapse of the dam.

Evacuations are ongoing, and Ukrainian President Volodymyr Zelensky visited the flood-hit region to discuss the situation.

Turkish President Recep Tayyip Erdogan proposed creating an international commission to investigate the cause of the flooding.