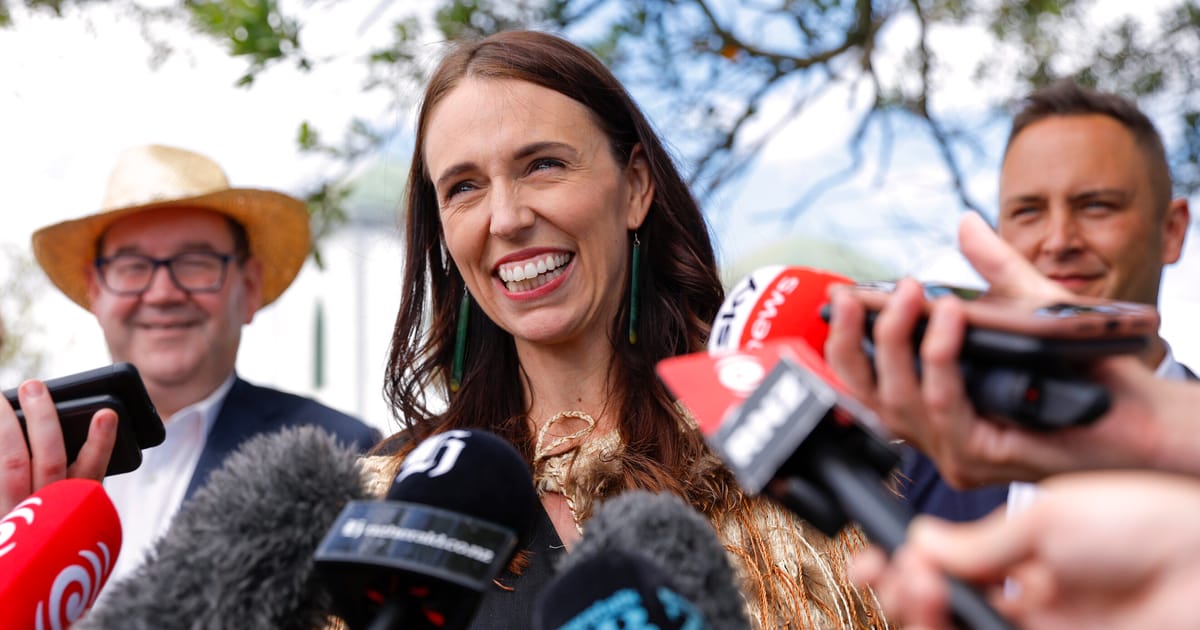 Jacinda Ardern is back — as 'special envoy' for anti-terror initiative
Former New Zealand PM gets a new role.
New Zealand Prime Minister Chris Hipkins has appointed his predecessor Jacinda Ardern as special envoy for the Christchurch Call, he announced Tuesday.

"The newly created position will represent New Zealand's continued commitment to push for greater protection online from terrorist and violent extremist content," the New Zealand prime minister's office said in a statement.

The Christchurch Call is a nonbinding initiative led after the 2019 Christchurch terror attacks by Ardern and French President Emmanuel Macron, and aimed at curbing the spread of terrorist content on the internet. It's backed by countries including the United States and Canada; tech giants such as Google and Meta are participants.

Macron welcomed Ardern's appointment. "My dear Jacinda Ardern, I am pleased that you will continue to work alongside us as Special Envoy for the Christchurch Call as we fight terrorist and violent extremist content online, and for an open, free and safe Internet for our children," he tweeted.

The former New Zealand prime minister, who will not be paid for the position, will start her new role on April 17.