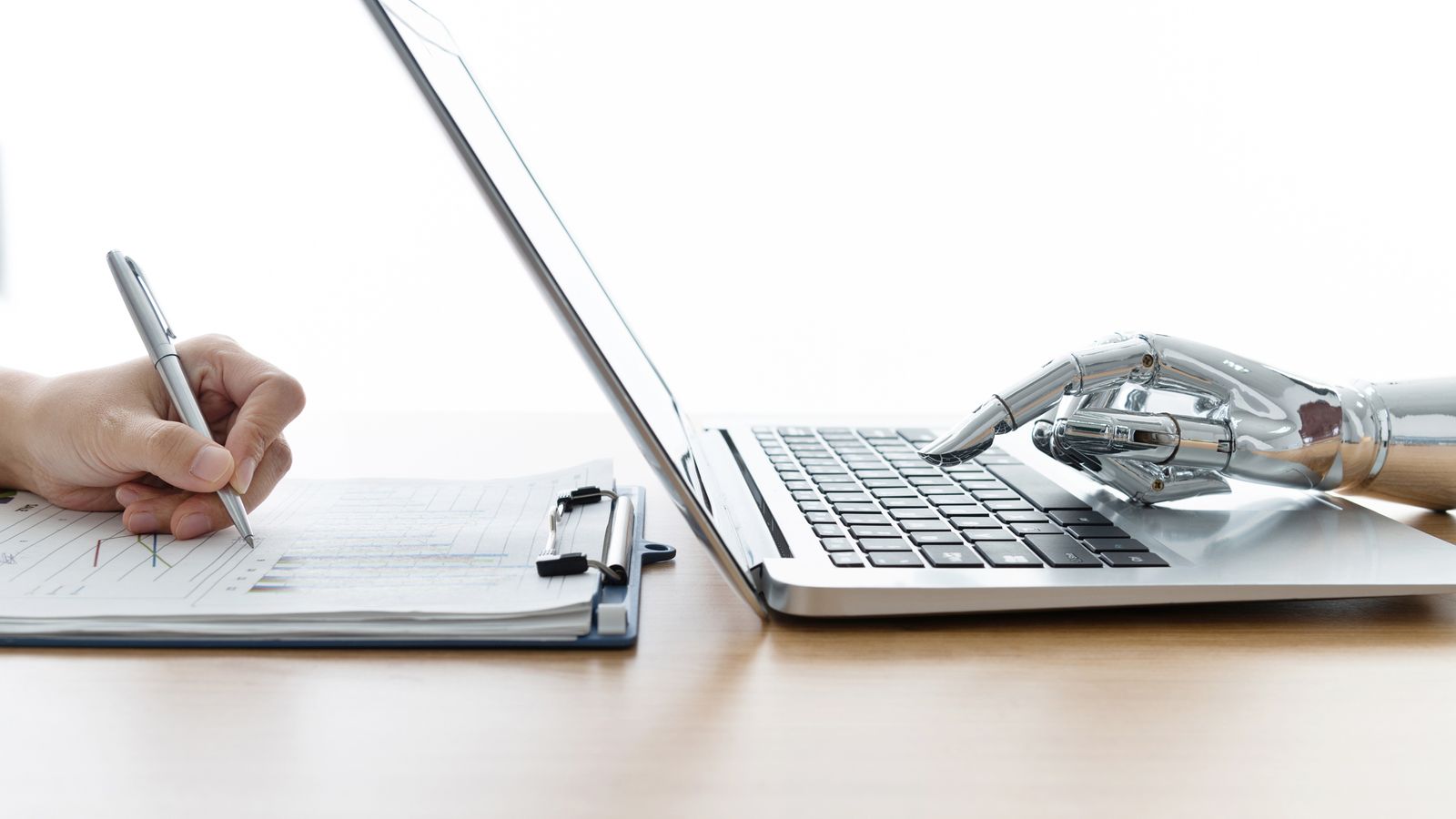 Irish Times apologises and takes down 'hoax' AI-generated article
The paper's editor said it got it "badly wrong" when it discovered an opinion column about Irish women using fake tan being problematic was written, at least in part, by artificial intelligence.
The Irish Times has apologised after it published an opinion article that was generated by artificial intelligence.

Editor Ruadhan Mac Cormaic said his paper was "genuinely sorry" after it published the comment piece called "Irish women's obsession with fake tan is problematic" on Thursday.

In the article, which was supposedly written by a 29-year-old healthcare worker Adrianna Acosta-Cortez, there was an argument suggesting the use of fake tan by Irish women was cultural appropriation.

However, by Friday, people were questioning whether the author's name and photo were real.

The body of the article was then removed and replaced with: "The text of this article has been removed pending checks."

In a letter from the editor on Sunday, Mr Mac Cormaic said the paper had fallen victim to a "deliberate deception" and does not "take this lightly".

He said: "It was a breach of the trust between The Irish Times and its readers, and we are genuinely sorry.

"The incident has highlighted a gap in our pre-publication procedures. We need to make them more robust - and we will."

Mr Mac Cormaic added the incident pointed to the challenges faced by the use of artificial intelligence for news organisations.

"We, like others, will learn and adapt," he said, adding the paper "got it badly wrong" on Thursday.

He said: "We published online an opinion column under the headline 'Irish women's obsession with fake tan is problematic', written by someone purporting to be a young immigrant woman in Ireland.

"It made an argument that has been aired in other countries but related it to the Irish context.

"Over the course of several days, the author engaged with the relevant editorial desk - taking suggestions for edits on board, offering personal anecdotes and supplying links to relevant research.

"All of this was taken in good faith, and the article was published online on Thursday morning."

Mr Mac Cormaic confirmed the paper was made aware the piece may not be genuine less than 24 hours after it was published, saying: "That prompted us to remove it from the site and to initiate a review, which is ongoing.

"It now appears that the article and the accompanying byline photo may have been produced, at least in part, using generative AI technology.

"It was a hoax; the person we were corresponding with was not who they claimed to be. We had fallen victim to a deliberate and coordinated deception."

Earlier in the year, US news outlet CNET was forced to issue a number of substantial corrections, after it generated a number of articles using AI.