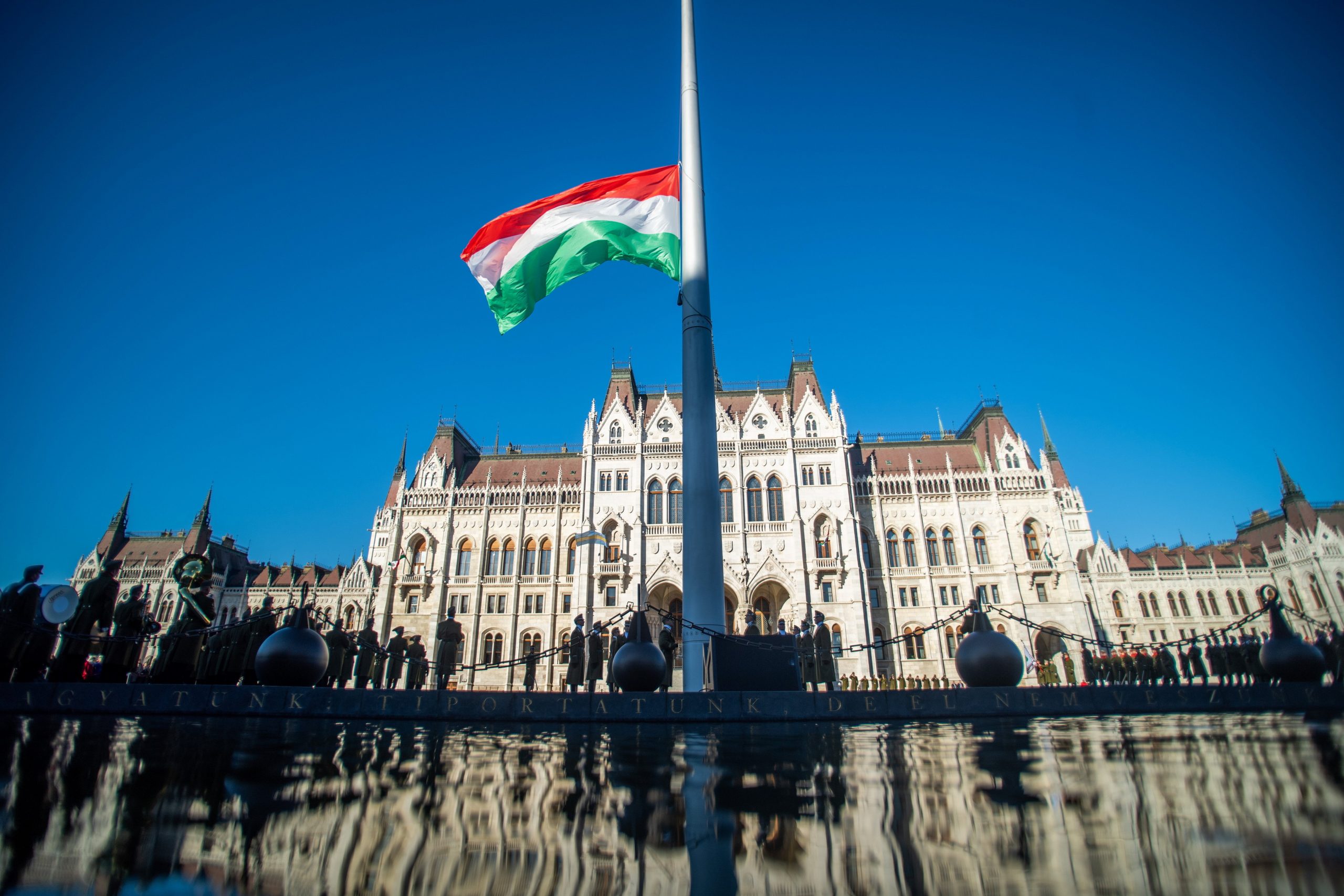 Hungary Hoists National Tricolor in Commemoration of 1956 Uprising
Hungary's national flag was hoisted in front of the Parliament building on Saturday, in a state commemoration marking the anniversary of the anti-Soviet revolt which started on October 23, 1956.
The ceremony was attended by House Speaker László Kövér, government members, leaders of the military and state organizations, and diplomats.

During the day, a series of commemorations will be held across the country to pay tribute to heroes of the failed revolution and freedom fight.

State commemorations in Budapest will continue at the corner of Andrássy Avenue and Bajcsy-Zsilinszky Road, to be addressed by Prime Minister Viktor Orbán.

The opposition will hold a commemorative event near Heroes' Square, at the far end of Andrassy Ave.