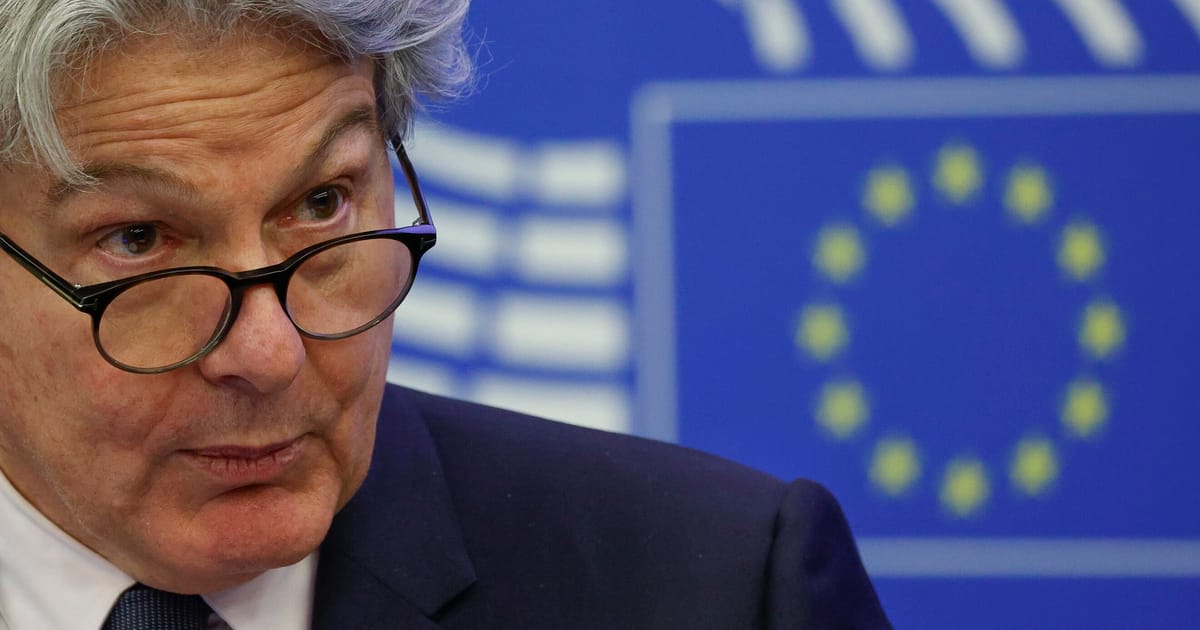 Huawei Meets with EU Commissioner, Apologizes for Breach of Protocol
In December 2020, Huawei secured a meeting with the Internal Market Commissioner of the European Union, Thierry Breton, to plead its case against security concerns.
However, a senior lobbyist for Huawei celebrated the meeting by calling Breton on his personal mobile number, causing Breton to be "appalled" by the incident.

The incident was resolved with an apology from Huawei's Rotating Chairman, Ken Hu, but tensions between Huawei and the EU remained high due to concerns over the Chinese company's ties to the Chinese government and its potential to access critical data in Western countries.

Huawei has faced restrictions in several EU member countries and is banned in some countries, including Denmark and Sweden.

The EU is set to release a report on the measures taken against Huawei.

The European Union (EU) has transposed the 5G security toolbox principles into national law for most member states.

However, only a minority of states have applied these principles to high-risk vendors, which poses a risk to the EU's collective security.

Germany is of particular concern, as it relies heavily on Chinese technology for its 5G networks.

The EU and the US have criticized Germany's reluctance to enforce restrictions on Chinese telecoms equipment.

There is an urgent need for action to avoid creating major vulnerabilities and dependencies that would be difficult to reverse.