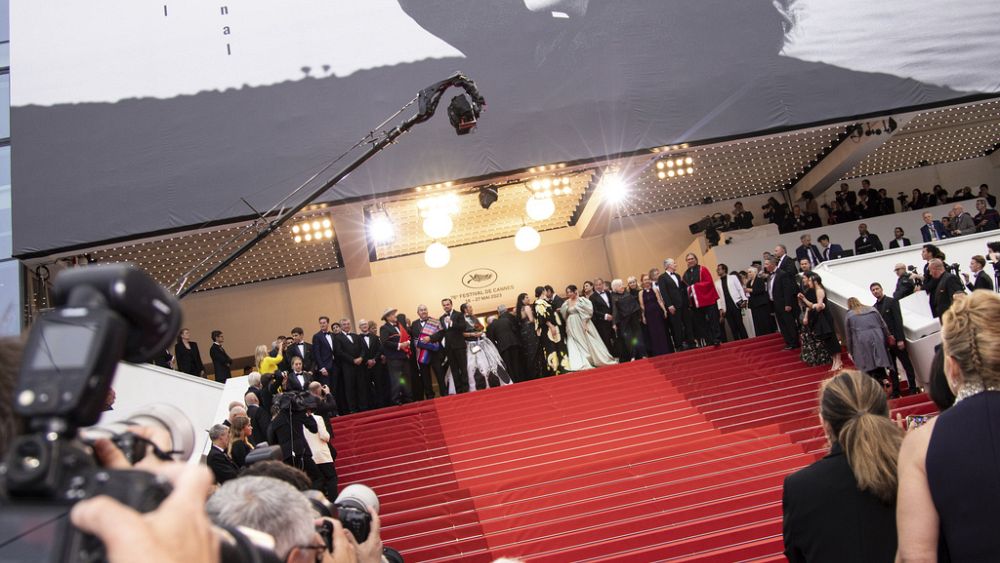 How the EU is supporting Europe's film industry at Cannes this year
Fourteen films currently presenting at this year's Cannes Film Festival have received support from the European Commission.
The European Commission has financed numerous European films at the Cannes Film Festival, including four that are bidding for the coveted Palme d'Or.

Thierry Breton, the European Commissioner for the Internal Market, travelled to the Palais des Festivals to present the results of the Commission's action and to unveil its Media Outlook.

"I presented the Media Outlook, which is in fact a very in-depth study that was carried out by our services to see the major trends [in the film industry] that we know about and to draw conclusions," Breton said. "It's obviously the emergence of platforms and how we position ourselves in relation to them ... it's funding, how to increase funding even more, and we obviously intend to continue."

By financing numerous European co-productions and accompanying films to the world's biggest festivals, Europe is responding to an extremely competitive and constantly changing market, while affirming its cultural and artistic values, as well as its industrial and technological know-how.