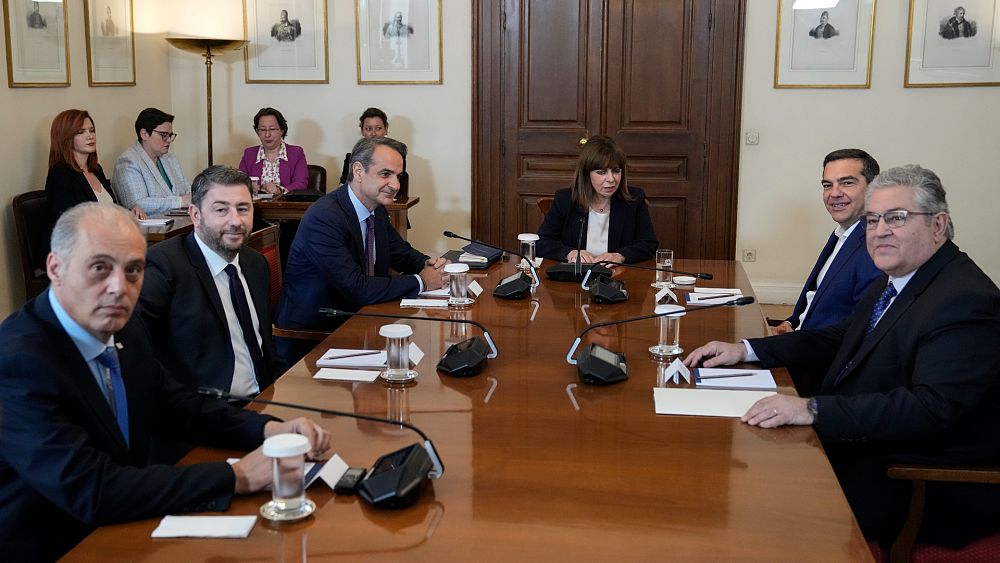 Greece appoints interim government ahead of second election
Greek President Katerina Sakellaropoulou has appointed Ioannis Sharmas as interim prime minister after no party secured a large enough majority in Sunday's parliamentary election.
Greece's political leaders met President Sakellaropoulou for talks on Wednesday to appoint an interim prime minister to lead the country into a fresh election on 25 June.

The temporary leader is Ioannis Sharmas, the President of the Court of Auditors.

"We reached the final requirement of the Constitution, which is an interim government," explained President Sakellaropoulou. "I already announced to the political leaders that I intend to propose you (Sharmas) among the three oldest judicial presidents, and to give you the mandate for an interim government to proceed to the elections."

"It's my constitutional obligation to accept and of course is my duty as a citizen," Sharmas replied to the president.

Former Prime Minister Kyriakos Mitsotakis' centre-right party secured a 20-point margin in Sunday's poll, the largest in decades.

However, a new electoral system of proportional representation meant it wasn't enough to secure a parliamentary majority.

He subsequently confirmed he would not try to form a coalition government, opting instead for a second election.

The left-wing Syriza party, led by former Prime Minister Alexis Tsipras, was obliged to reject the mandate for forming a government when received Tuesday by President Katerina Sakellaropoulou.

A second election introduces a change in the electoral system that favours the winning party, which could make a victory for Mitsotakis more likely.