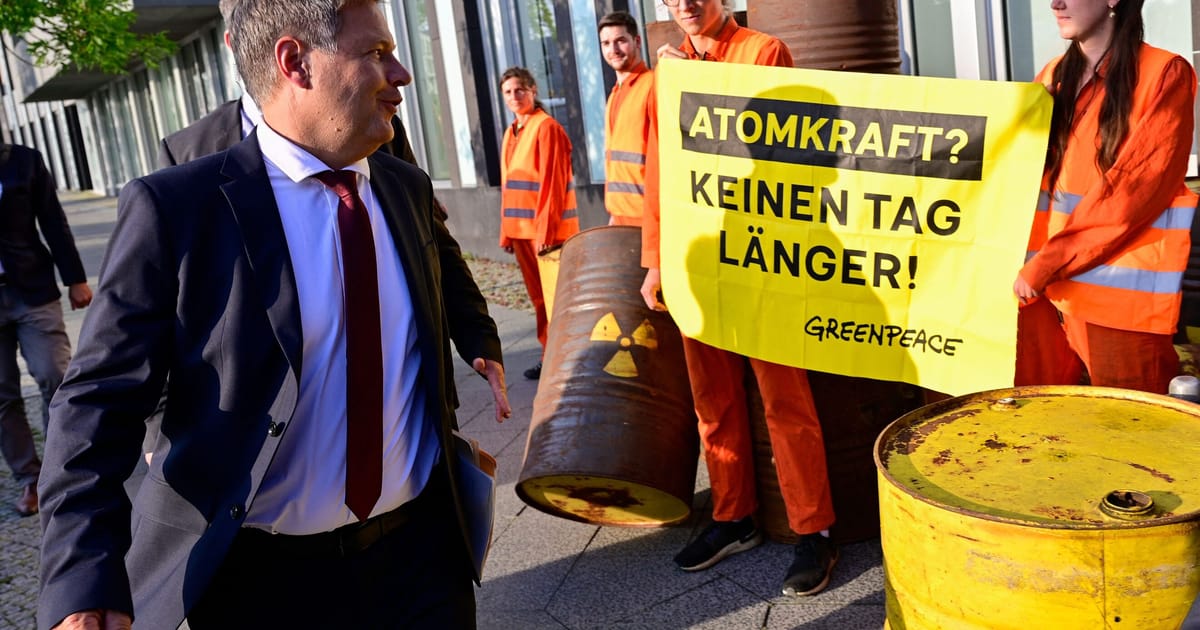 Germany's top Green slams radical climate protesters
Climate activists gluing themselves to streets or airport runways are 'unhelpful' and 'downright wrong,' says Robert Habeck
Germany's most senior Green politician, Robert Habeck, has slammed radical activists who glue themselves to the ground to highlight the climate emergency, saying such protests are "unhelpful" and "downright wrong."

Activists from the "Last Generation" movement caused a stir in Germany in recent months by gluing themselves to streets, highways and even airport runways to raise awareness of the need to step up the fight against climate change.

Speaking at an election rally in Bremen on Tuesday evening, Habeck, who is vice chancellor and economy minister, sharply criticized these protesters.

"With all understanding for the frustration that we are running out of time [to stop global warming]… I think it's politically wrong how these actions are going, because in a democracy it's always about creating majorities. And that is recognizably not the case [here]," Habeck said.

Some two-thirds of Germans have a negative opinion of these protesters, also known as "Klima-Kleber" (climate gluers), according to a survey published Tuesday. Moderate climate activists also fear that such radical protests risk eroding public support for the often costly steps that societies need to take to reduce their carbon footprint.

Habeck lauded Greta Thunberg's "Fridays for Future" movement, which mobilized millions worldwide to peacefully protest, entered into political dialogue with leaders, and won a lawsuit ordering the German government to partly revise its climate emission targets.

But the Last Generation movement is very different, Habeck said, describing their actions as "not only unhelpful, but downright wrong."