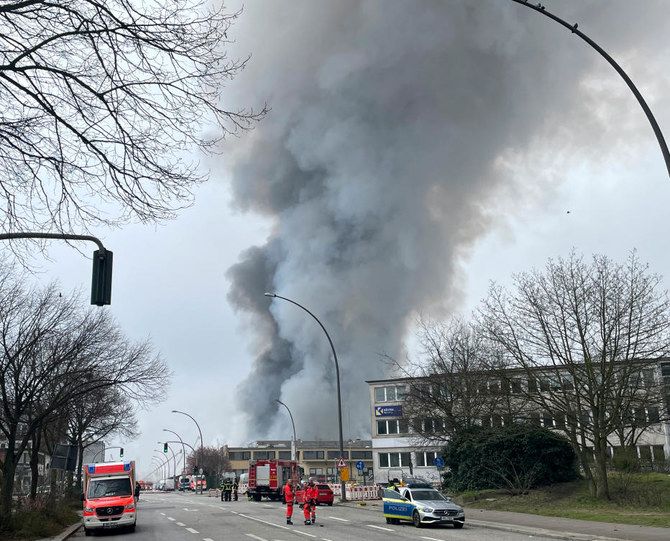 Germany: Hamburg fire smoke halts trains, generates warning
Police warned people in Hamburg, Germany, to close their windows early Sunday after a large fire that engulfed several warehouses sent black, chemical-laden smoke drifting over the city.
German news agency dpa said the fire broke out around 4:30 a.m. in the Rothenburgsort district, located in the eastern part of Germany's second-largest city.

The smoke drifted from there toward the city center, halting long-distance trains between Hamburg and Berlin and other cities.

A public safety alert conveyed through a mobile phone app advised people in Hamburg to close windows, turn off ventilation and air conditioning, and to avoid the area. No injuries were reported.

Public broadcaster NDR said the fire involved containers with hydrogen sulfide, a toxic and foul-smelling substance, forcing firefighters and police officers in the area to wear breathing apparatus.