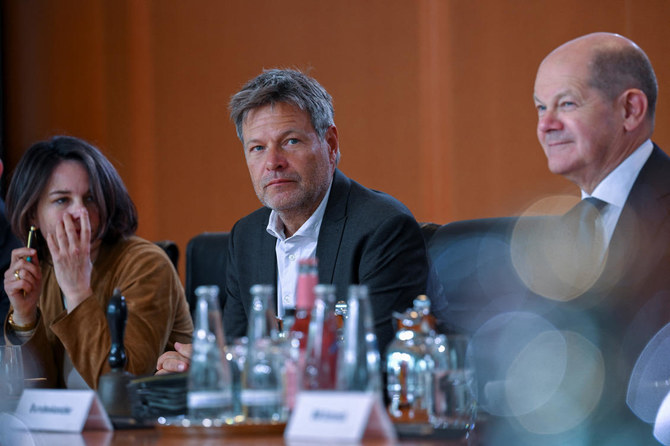 Germany Cracks Down on Climate Activists 'Last Generation'
Germany is cracking down on climate activists known as Last Generation, after Chancellor Olaf Scholz called the group "nutty" for its disruptive protest tactics.
Police raided properties linked to the group and seized assets, as part of an investigation into its finances.

Several people have been accused of forming a criminal organization and collecting funds for illegal activities.

The raids come as Germany's top court ruled that the previous government placed too much burden on young people in regards to climate change, prompting the government to sharpen its climate targets.

However, experts argue that Germany is not on track to meet its emissions targets.

Another activist group, Extinction Rebellion, voiced solidarity with Last Generation and claimed that the raids are intended to distract attention from the "true criminals." Climate activists have received support from various Christian groups, including the Protestant Reformation Church in Berlin, and the Jesuit priest who was fined earlier this month for taking part in road blockades.

Similar nonviolent climate protests in Europe, such as those by Last Generation in Italy and Just Stop Oil in the UK, have met with crackdowns and prison sentences.

The Italian group Ultima Generazione and the US-based Climate Emergency Fund are part of an international activist network, A22, which has received support from oil heiress Aileen Getty and filmmaker Adam McKay.

This week, Last Generation staged protests in front of the Italian Senate, where two topless women poured mud over themselves in reference to recent floods in the country.