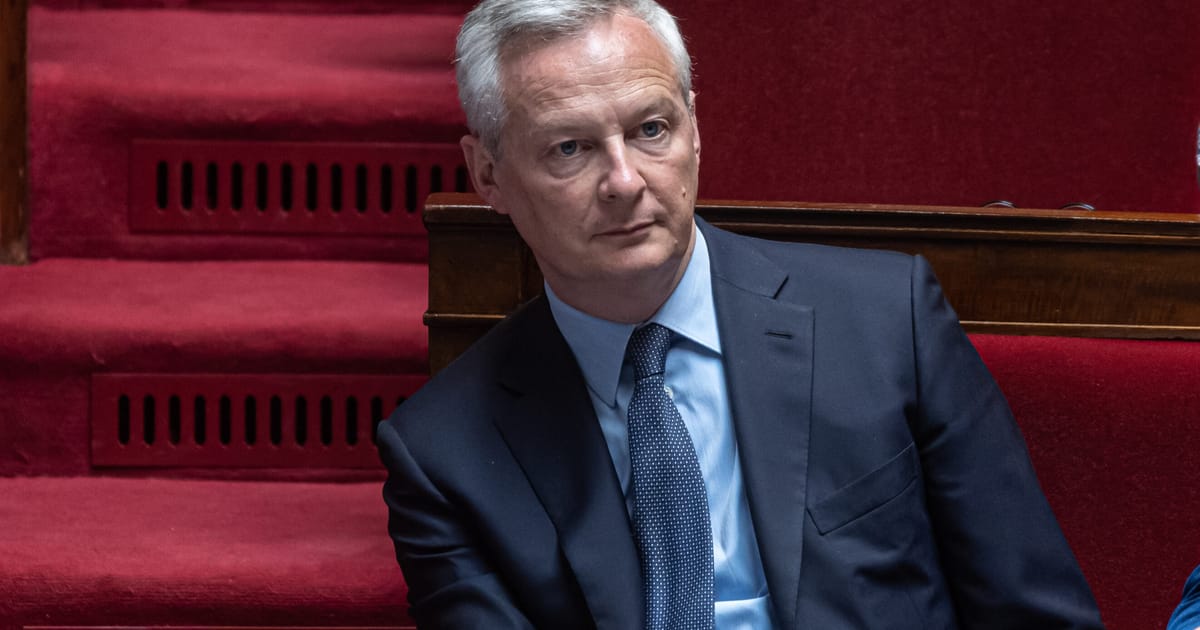 French economy minister defends literary pursuits after criticism over racy novel
Bruno Le Maire's new novel went for sale just hours before ratings agency Fitch downgraded France's credit rating.
A new novel about legendary pianist Vladimir Horowitz has been the subject of much polemic in French political circles in recent days. The reason? It features an erotic scene and was written by France's Economy and Finance Minister Bruno Le Maire.

Le Maire's new novel "Fugue Américaine" drew instant criticism and mockery after hitting bookstores last week, including by government opponents who accused the powerful minister of shunning his duties and spending his energy writing literature at a time of economic tension and social unrest.

The debate on Le Maire's side-gig comes amid protests against a controversial pensions reform and as the minister is intensifying efforts to convince Brussels that he can reduce the country's massive public debt. His pledge didn't convince ratings agency Fitch, which downgraded France's credit rating one day after Le Maire published his new novel.

Responding to critics, Le Maire cast himself as an intellectual, something fairly common in France's political landscape. "I am not a politician who writes books, I am a politician and a writer," Le Maire told POLITICO on Wednesday, stressing that writing this book took him a decade and that his work as a novelist didn't take time away from his role as a minister.

"It is a need that is worth getting up earlier for, going to bed later, devoting weekends and vacations to it," the French minister said in a tweet last week.

Much of the controversy surrounding the novel focuses on an excerpt that went viral, in which the French minister narrates an explicit sex scene — a description that inspired some protesters earlier this week, who felt screwed by the government's pensions reform.

"Between freedom and censorship I always chose and I will always choose freedom," Le Maire said on Wednesday, noting that the controversial passage was "10 lines in 480 pages," while the book explores deeper topics such as human feelings and the music of Bach and Beethoven.

Le Maire, whose presidential ambitions are no secret in Paris, is far from being the first French politician with a literary bent and this isn't his first rodeo — he has published more than 10 novels. Another erotic description in one of them sparked a similar polemic in the past.

His rival, former Prime Minister Edouard Philippe, who is widely expected to run in the 2027 presidential election, has also written several books, including "Dans l'ombre" (In the Shadows) in which the protagonist — a young politician on the campaign trail — has several erotic encounters.

"In France there is a long tradition that links writers, politicians and literary creation," said Alexandre Gefen, a literature scholar at the CNRS in Paris, noting that many politicians and former presidents have written fiction and poetry including Georges Pompidou, François Mitterand and Valéry Giscard d'Estaing, who also indulged in some erotic writing. "In the French culture, the President of the Republic is an intellectual who can also be a novelist," said Gefen.

Le Maire's literary output is seen as a move likely to help his image as a presidential contender. Writing novels is a way for him to get closer to the French and show that he is more than just a highly educated technocrat, according to a person close to Le Maire who was not authorized to speak publicly on the minister's presidential ambitions.