The billionaire former prime minister of Italy is in intensive care in a hospital in Milan. He has been struggling with breathing problems, including a 2020 bout of COVID, and other ailments, at age 86.
Former Italian Prime Minister Silvio Berlusconi was hospitalized Wednesday in intensive care, but was alert, Italian Foreign Minister Antonio Tajani said.

"He has been admitted to intensive care because a problem caused by an infection has not been resolved but he is speaking," Tajani said, albeit adding he had not spoken to him personally.

The 86-year-old was taken to San Raffaele hospital in Milan, where his physician works and where he routinely receives care. Italian media reported that he had been taken overnight after complaining of breathing difficulties.

Berlusconi had been to hospital for a regular checkup for several days just last week. In a March 31 tweet, he thanked "all those who wanted to send a thought or sign of affection in these days."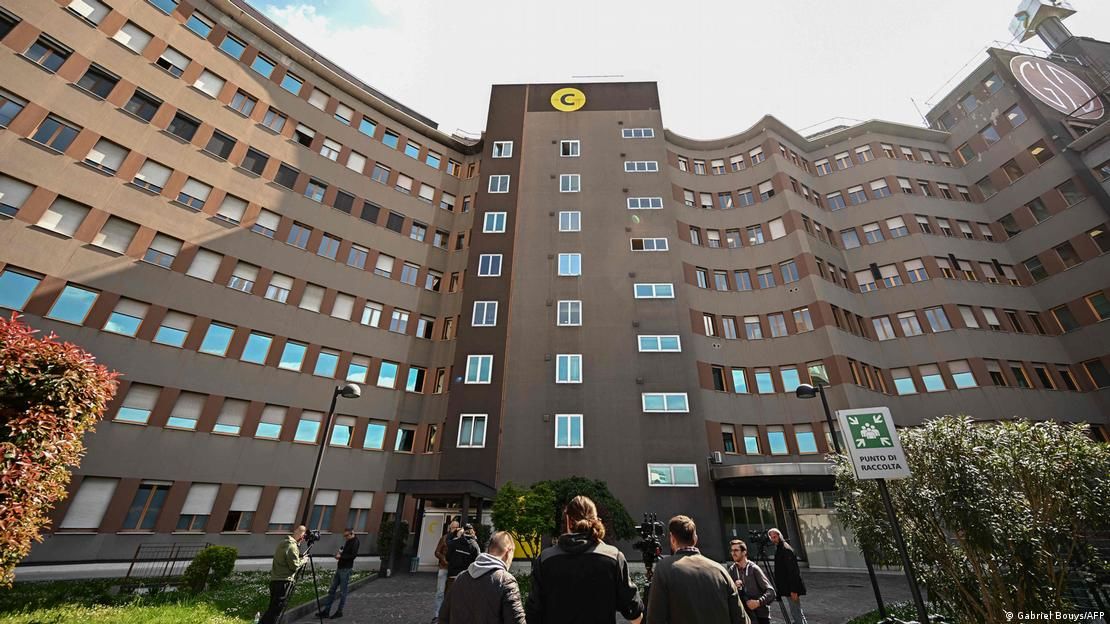 Journalists were on vigil outside the San Raffaele Hospital in Milan on Thursday

Berlusconi, a three-time former prime minister, has had a series of health problems in recent years. Many of these have been breathing-related, most famously including his bout with COVID and pneumonia late in 2020. He needed treatment last year for a urinary tract infection and also has a heart condition that required he have a pacemaker fitted several years ago.

Three-time prime minsiter and media mogul

Berlusconi has headed four Italian governments in three stints as prime minister, from as early as 1994 up until 2011, with breaks in opposition in the middle.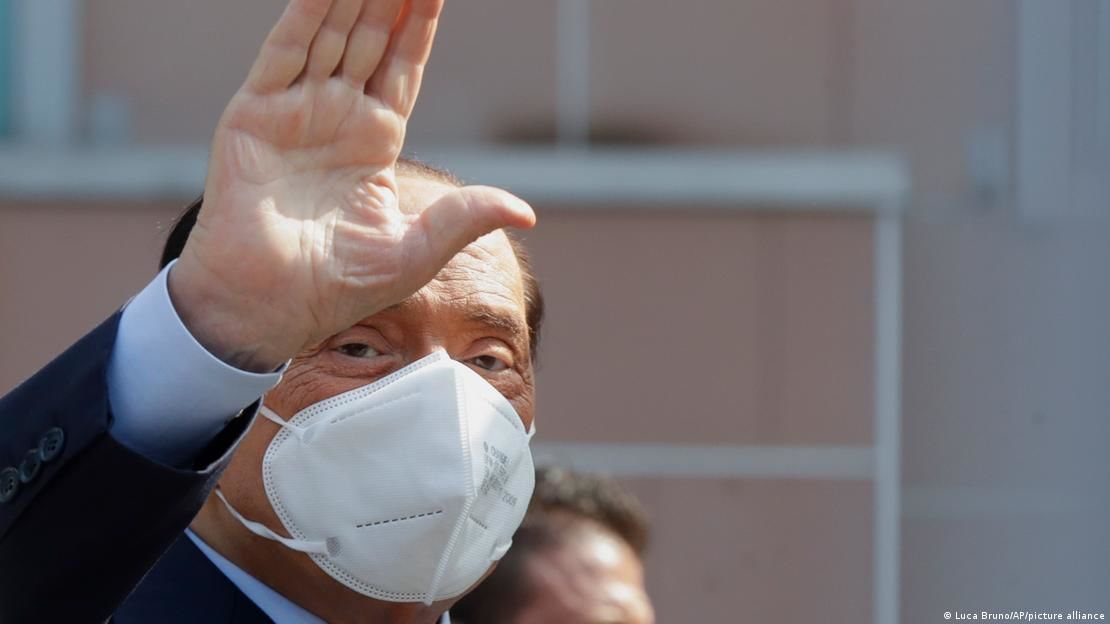 Berlusconi had a run-in with COVID fairly early in the pandemi, in September 2020

The powerful media magnate and former AC Milan owner rapidly rose towards the top job in Italian politics in 1994, being elected first as a parliamentarian and then becoming prime minister in the same calendar year. His Forza Italia party gained a relative majority in March 1994's election just three months after being founded. But he would last less than a year in the job wefrore his Cabinet collapsed amid disagreements with allies.

Later in his political career, a series of political scandals, perhaps most memorably what he called his "bunga bunga" parties with attractive young women, began to put his political position question. Eventually, a 2013 tax fraud conviction meant that he was ineligible to stand for office in Italy for roughly decade.

But Berlusconi launched a comeback nevertheless, taking up the lead of a reformed Forza Italia party. He ran for a spot in the European Pariament in 2019 to circumvent his ban in Italy.

Last year, he won a seat in the Senate in Italy's general elections. He had flirted with running for the presidency but ultimately did not.

Forza Italia are junior partners in Italy's government, albeit bringing only about a 10% vote share with them. Foreign Minister Tajani, a close ally of Berlusconi, is the deputy leader of the party and its most senior representative in government.

Berlusconi is also known for his close ties with Russian President Vladimir Putin. He sparked controversy since 2022 in several interviews in which he seemed to apportion most blame for the war in Ukraine on the government in Kyiv and President Volodymyr Zelenskyy.

These comments irked Italy's right-wing government led by Giorgia Meloni, known for a tough line on the Kremlin in a country that's often partly receptive to Russian narratives. Tajani this week said Berlusconi was committed to a peaceful solution to the war.