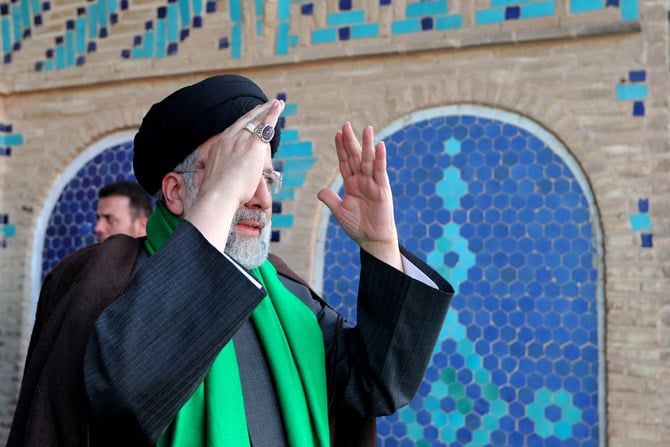 Former Iranian diplomats criticize Tehran's foreign policy
Senior former Iranian diplomats have slammed Tehran for failing to revive the nuclear deal and supplying drones to Russia in Ukraine, warning that the country risks becoming economically weakened and isolated.
Hamid Aboutalebi, a former political adviser to Hassan Rouhani, Iran's previous president, tweeted on Monday that "Iranian foreign policy has been captured by extremists."

Meanwhile, Seyyid Mohammad Sadr, the former head of the foreign affairs ministry's Europe division, told the Etemaad newspaper that the government had squandered "a golden opportunity" to revive the nuclear deal, The Guardian reported. 

Sadr explained that opposition to reviving the nuclear deal came from three sources: some security forces, those who benefit from Western sanctions, and those who lacked an understanding of foreign policy and international relations. 

Sadr, who is still a serving member of the Expediency Council, the main advisory body to the supreme leader, also warned Iranian President Ebrahim Raisi that if the issues blocking the deal were left unresolved, "all the economic pressures would be on his government's shoulders."

In addition, the former diplomat suggested that Iran had abandoned its neutrality in Ukraine, exposing the country to American allegations of war crimes by supplying drones to be used against Ukrainian civilians, The Guardian reported. 

He predicted that the country would become increasingly isolated, in part because of the executions of protesters, and added that its diplomats could be expelled from some EU nations.

Jalal Sadatian, who served as a senior diplomat in the UK in the 1980s, told The Guardian "a way must be found to answer the current human rights issues so that a meeting can be held again to revive the (the Iran nuclear talks) and reach an understanding. Europeans don't act based on emotions, and if some of their interests are secured, they may adjust their approach."

In November, 36 retired diplomats issued a joint statement claiming that grave errors in Iran's foreign policy were having negative repercussions on the country's internal stability, The Guardian reported. The statement also expressed concern for Iran's moral standing if it engaged in the risky game of supplying Russia with weapons.

Nosratollah Tajik, one of the signatories and the former ambassador to Jordan, warned, "Becoming a belligerent in the Russia-Ukraine war will cause the economic situation of Iran to collapse, create more public dissatisfaction and challenge the government's authority to solve political, social and economic problems," The Guardian reported.

Iranian Supreme Leader Ayatollah Ali Khamenei has shown his support for Moscow, saying that "if Russia hadn't sent troops into Ukraine, it would have faced an attack from Nato later."

The foreign ministry has acknowledged supplying Moscow with drones but said they were sent before the war in Ukraine, where Russia has used them to target power stations and civilian infrastructure.