The Greek general election on 10 May will give 440,000 young people their first chance to vote. Euronews spoke to some of the country's first-time voters.
First-time voters have emerged as a key target for all the parties competing in the 21 May general election in Greece.

There are 440,000 young Greeks who were not old enough to vote in the last general election in 2019 and their decision at the ballot box could have an additional relevance because this is the first Greek election to use proportional representation.

The main parties in the race for seats in the 300-member Greek parliament are the Prime Minister's New Democracy, a centre-right party currently in power; the centre-left Syriza party; the Panhellenic Socialist Movement [PASOK]; and the Communist Party.

The Communist Party is the only one to rule out a coalition with the other three prepared to team up if necessary.

On Wednesday, leaders of the main political parties took part in a television debate. The panel included: New Democracy leader and Prime Minister Kyriakos Mitsotakis, SYRIZA-Progressive Alliance leader Alexis Tsipras, PASOK-Movement for Change [KINAL] leader Nikos Androulakis, Communist Party of Greece Secretary General Dimitris Koutsoumpas, Greek Solution leader Kyriakos Velopoulos, and MeRA25 Secretary Yanis Varoufakis.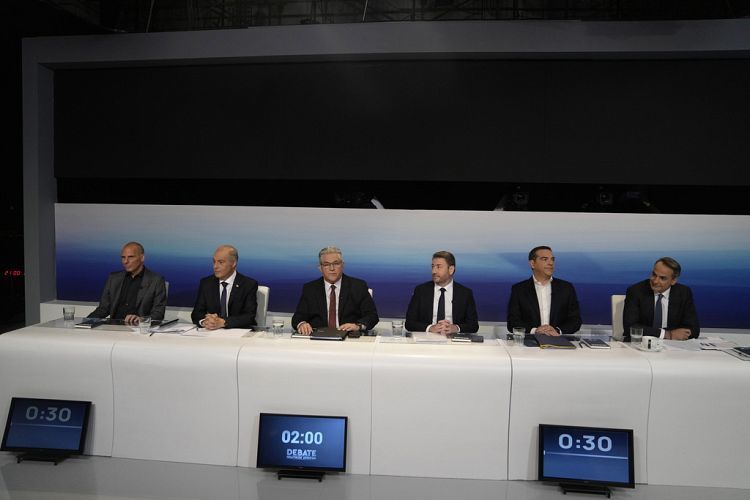 Euronews Greece asked university students what they think about voting for the first time.

"My decision will be based on which party has the best programme on the economy and in education as these are the most important things that we have to fight for," said Alexia Aggelidou, a university student.

Konstantinos Ksiarhos, another student, said he was looking forward to his first opportunity to vote.

"I've been thinking about it for years," he said. "The country is recovering. We want to continue like this. I believe that young people should go out and vote because they are the future of our country. They have to decide for their future."

Giannis Katsouris said he's already made up his mind. "At the moment I believe that the country is recovering under the leadership of New Democracy. We need a stable government. That's the best for our country."

But not all of the students Euronews spoke to were sure who they would vote for. Roubini Kaltsa remains to be persuaded. She said: "Yes I'm going to vote. I don't know by what criteria yet. I'm not so informed."

Some political pundits in Greece believe the students may well find themselves with a second, or even third chance to vote if the country's political parties can't agree to work together after the first vote, assuming none of them wins an outright majority.

In that event, another election would be held in early July. Another revision to election laws would give the winner of that vote a 30-seat bonus. Yet even the second election may not produce a majority in the 300-member Greek parliament.

Already, talk of a third election has surfaced, although officials and pundits agree that a prolonged period of uncertainty could be harmful to the economy and the overall governance of the country.