The 26 acts going through to the Eurovision Grand Final on Saturday have officially been confirmed.
The 10 countries who made it through to the grand final after an epic first round on Tuesday were Croatia, Moldova, Switzerland, Finland, Czechia, Israel, Portugal, Sweden, Serbia and Norway.

Meanwhile, Malta, Azerbaijan, Latvia and the Netherlands failed to qualify alongside Ireland's Wild Youth.

During Thursday's second round it was confirmed that ten more acts had qualified: Cyprus, Estonia, Belgium, Albania, Lithuania, Poland, Austria, Australia, Armenia and Slovenia.

Greece, Denmark, San Marino, Georgia and Iceland failed to make it through.

The 20 countries who have qualified will now be joining last year's winner Ukraine, as well as UK, France, Germany, Italy and Spain.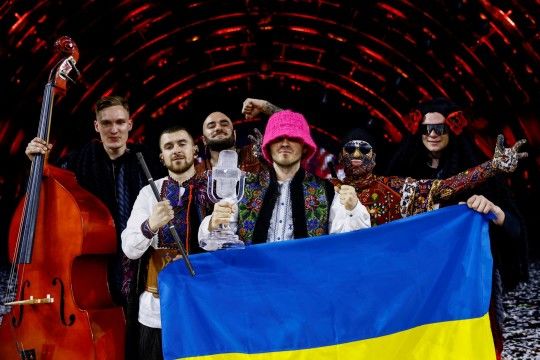 Ukraine's Kalush Orchestra won Eurovision 2022

The second semi-final on Thursday paid tribute to the music of Ukraine with a performance by Maria Yaremchuk, Zlata Dziunka and Otoy featuring music from the country from throughout the years including the Christmas carol, Carol Of The Bells, which is based on the Ukrainian song Shchedryk.

Trio of hosts Britain's Got Talent star Alesha Dixon, Ted Lasso's Hannah Waddingham and Ukrainian singer Julia Sanina also transformed into drag queens by walking into a 'Queen Machine', before a troupe of performers took to the stage for a medley of hits including Free Your Mind by En Vogue and a remix of Free Yourself by Jessie Ware.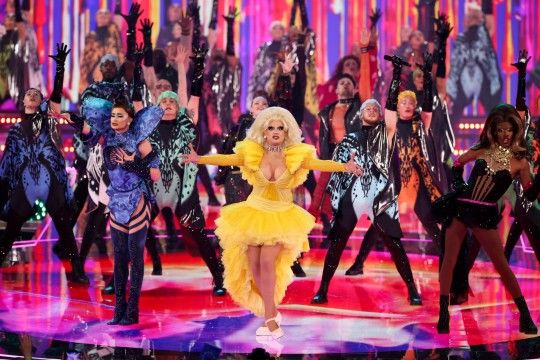 The hosts were 'yassified' and it was pretty iconic

Thursday's show saw Belgium with Gustaph perform Because Of You, a house music-flavoured dance track featuring euphoric piano stabs, as the star wore parachute pants and a wide-brimmed hat with a backing dancer performing a vogueing routine.

Polish pop singer Blanka made an impact with her track Solo, a summery tune with a catchy hook reminiscent of Ariana Grande's music.

Viral TikTok duo Teya And Salena, the first female pairing to compete for Austria, performed their quirky dance-pop track Who The Hell Is Edgar?

The catchy song is about being possessed by the ghost of 19th century Gothic author Edgar Allan Poe, but is also a commentary on the struggle of female writers to be taken seriously in a male-dominated industry.

Australian veterans Voyager, a five-piece from Perth known for their space rock, delivered a bombastic performance of their synth-laden track Promise.
In a pre-recorded segment Welsh actor Luke Evans recalled the nearly seven-decade history of the contest, which he said had emerged out of a 'continent in recovery' from the Second World War to become 'Europe's most raucous election'.

Elsewhere, alongside Rylan Clark and Scott Mills' commentary, Peppa Pig made a surprise appearance, leaving fans truly baffled.

There was also a surprise appearance from pop group Scooch, who competed for the UK in 2007 with Flying The Flag (For You) but came 22nd with only 19 points.

For the first time in the competition's nearly seven-decade history, people from countries outside the contest were able to vote for their favourite act, as their votes were converted into points that had the same weight as one participating country.

In another change for 2023, only viewers' votes decided which countries qualified onwards from the semi-final stage.

This meant acts will not have to face the judges until they reach the grand final stage.