The European Union (EU) is debating a fundamental change in the way it makes major foreign policy decisions, in a bid to facilitate swifter and more decisive action in the face of international crises, like Russia's military action in Ukraine.
The move, discussed by the bloc's 27 EU ministers on Tuesday, would mean that foreign policy decisions like sanctioning Russia would no longer require unanimous agreement from all member states, opting instead for a majority vote.

Foreign and defense decisions are one of five policy areas where the EU requires unanimous agreement to take action, effectively giving individual member states the power to veto proposals.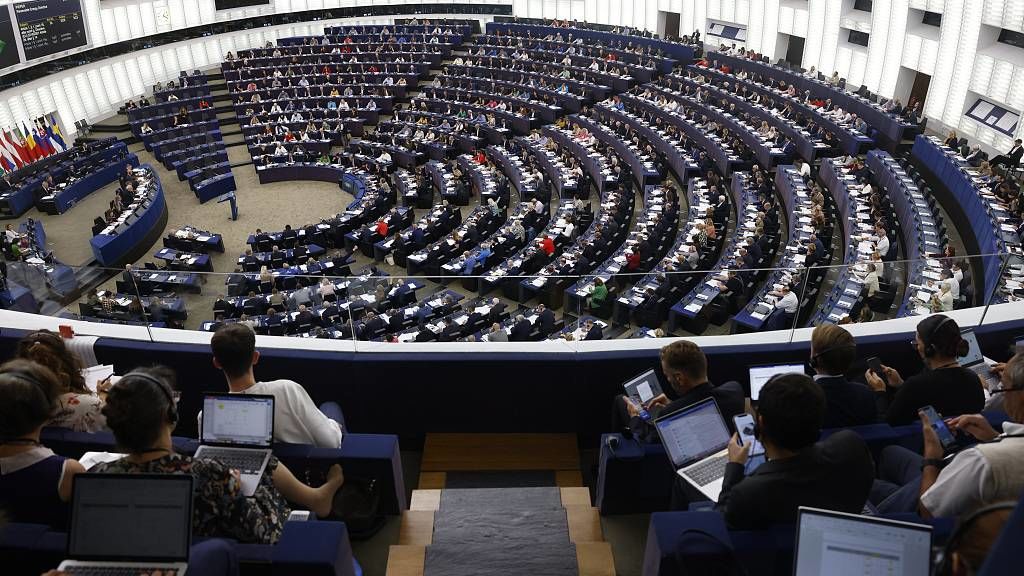 Members of the European Parliament hold a plenary session in Strasbourg.

This system has meant the EU struggled to respond as quickly as some would have liked to the situation in Ukraine. Conflicting interests between member states meant that unanimous decisions were difficult to reach.

In particular, Hungary has been an outlier in blocking sanctions against Russia, with Viktor Orban's government regularly locking horns with Brussels and other European member states over the bloc's foreign policy response to Russia's attack.

Hungary's stance has forced Brussels to rethink its own decision making process, opening the door for a more proactive EU presence on the international stage.

The change to a "qualified majority" system would mean a proposal would need agreement from 55 percent of member states, or 15 members, to pass. Proposals could also be stopped by a "blocking minority" of four members.

By design, this would require outlier members like Hungary to have support from three other members to block proposals, an unlikely outcome when it comes to sanctions against Russia. The EU faces at least one major hurdle in getting these proposals through.

A change to these rules require unanimous approval from EU member states, meaning the proposals would have to be approved by Hungary and other sceptical members like Greece and Cyprus.

The sense in Brussels is that these changes could be dead in the water if Hungary decides to vote against them. Alternatively, the EU will need to strike, what could be a costly deal with Budapest to get change approved by the EU's member states.