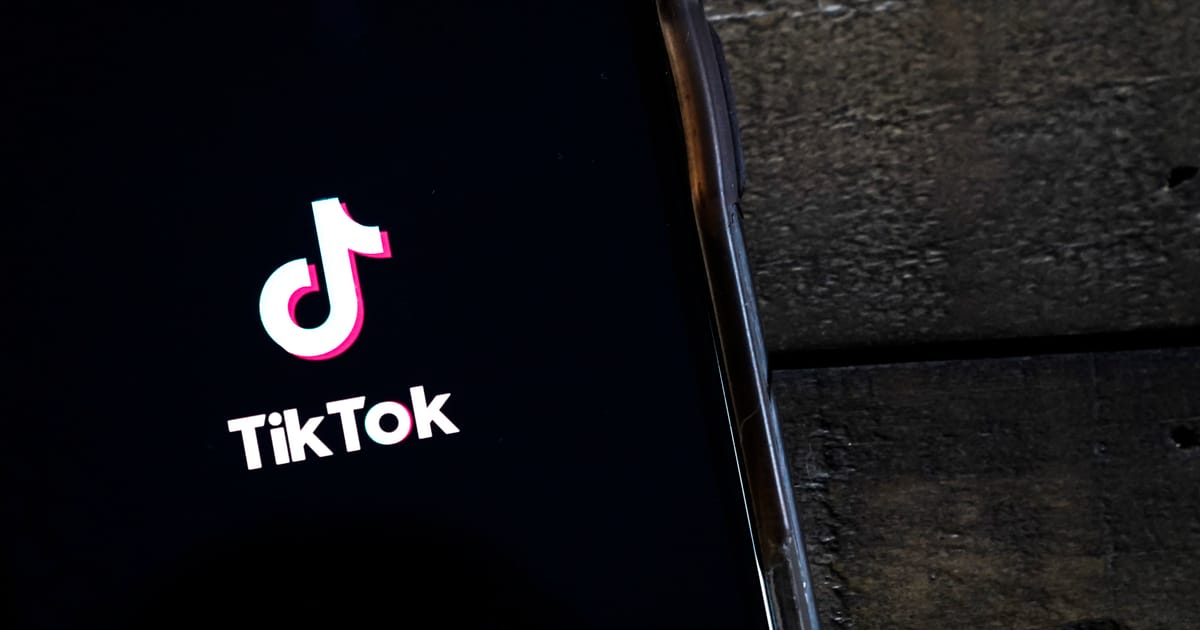 EU leaders fire warning shots at TikTok over privacy
Brussels expects the platform to go the 'extra mile in respecting EU law' and regaining trust, says Commissioner Jourová.
European Commission officials on Tuesday warned TikTok's CEO to respect EU laws and work on "regaining [the] trust of European regulators," as the Chinese-owned firm faces growing criticism over privacy.

"I count on TikTok to fully execute its commitments to go the extra mile in respecting EU law and regaining [the] trust of European regulator," said European Commission Vice President Věra Jourová in a statement after meeting with TikTok chief Shou Zi Chew in Brussels.

Jourová said there could not be "any doubt that data of users in Europe are safe and not exposed to illegal access from third-country authorities."

Chew met Tuesday with a series of European Commission politicians in a first for the head of the rising-but-controversial social media platform. His visit comes amid months of unabated political pressure and after the U.S. recently moved to ban the app for all federal government devices due to fears about potential spying by China, where TikTok's parent company ByteDance is based.

The platform is also facing two investigations by the Irish data protection regulator on potential unlawful data transfers of European citizens' data to China as well as children's privacy under the EU's General Data Protection Regulation (GDPR). Ireland is TikTok's main privacy regulator.

Commission Executive Vice President Margrethe Vestager, who met with Chew earlier in the day, said discussions centered on preparing for the EU's new online content rules (DSA) and new digital competition rulebook (DMA) as well as complying with the GDPR. Vestager also brought up recent press reports on TikTok's "aggressive data harvesting and surveillance in the US," a readout of the meeting said.

Meanwhile, Justice Commissioner Didier Reynders reminded TikTok of the importance of cooperating with the Irish watchdog. "The rules are clear and must be complied with fully," he said, according to a readout.

Jourová also raised concerns with Chew about how the video-sharing app was using the data of journalists to identify leaks in the company, according to a readout of the meeting. Chew "confirmed it was wrong" and said the people responsible were no longer with the company.

Other topics raised included measures to protect children on the platform, limit the spread of Russian disinformation, and make political advertising and influencer marketing more transparent.

Theo Bertram, TikTok's vice president for government affairs in Europe, said the conversations with EU politicians focused on compliance with European regulations.

"We welcomed the opportunity to reinforce how we're further strengthening data security in Europe, including by establishing our European data centre operations in Ireland," he added.