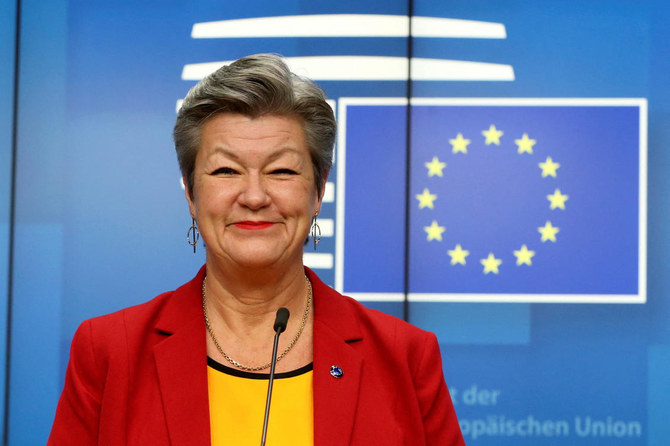 EU Holds Meeting to Discuss New Migrant Responsibility Measures, but No Agreement in Sight
The European Union (EU) held a meeting on Thursday to discuss new measures for sharing responsibility for migrants entering Europe without authorization.
The current asylum system collapsed eight years ago due to the large number of people entering the EU, mainly from Syria, and overwhelming the reception capacities in Greece and Italy.

The EU has been facing political crisis over which countries should take responsibility for these migrants and whether other members should help in coping with them.

The EU's top migration official, Home Affairs Commissioner Ylva Johansson, said it is an "extremely important day" to resolve the issue and expected the member states to come to an agreement.

The existing rules require countries where migrants first arrive to process their applications, but Greece, Italy and Malta find the burden of managing the numbers of people coming in too onerous.

The EU countries now seem to agree that the assistance they provide must be mandatory, but it can take the form of financial and other help rather than migration sharing schemes.

The EU's presidency has proposed a system under which countries who do not want to take migrants in could pay money instead.

A deal requires the support of a "qualified majority" of the 27 members, but it remains unclear if the idea will be accepted.

The article discusses the collapse of Europe's asylum system due to the long-standing dispute over migration.

The EU has failed to reach an agreement and has tried to outsource its migrant challenge by making deals with countries like Turkey or Libya, which people transit through on their way to Europe.

The message being conveyed is that the situation is not going to be resolved and that it is unlikely to happen in the future.