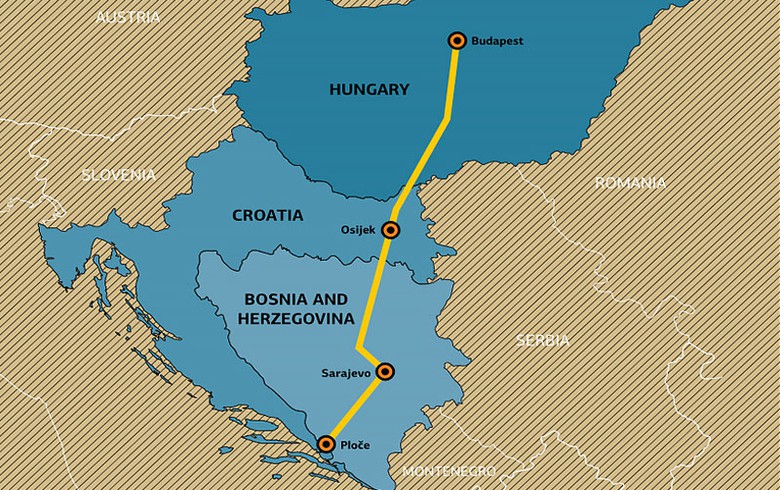 EU grants Bosnia 5 mln euro for Corridor Vc section construction - fin min
The European Union (EU) granted 5 million euro ($5.7 million) to Bosnia and Herzegovina, to be used for the construction and technical assistance on the Zvirevici-Pocitelj section of the Corridor Vc motorway, Bosnia's finance ministry said.
The grant will be allocated to Bosnia's Federation through the European Investment Bank (EIB), Bosnia's finance ministry said in a press release on Monday.

State-owned motorway construction company Autoceste Federacije BiH will implement the project.

The 11.1-kilometre section is part of Corridor Vc, which connects the port of Ploce in Croatia with Budapest in Hungary via Bosnia and Herzegovina.

The Federation is one of two autonomous entities that form Bosnia and Herzegovina. The Serb Republic is the other entity.