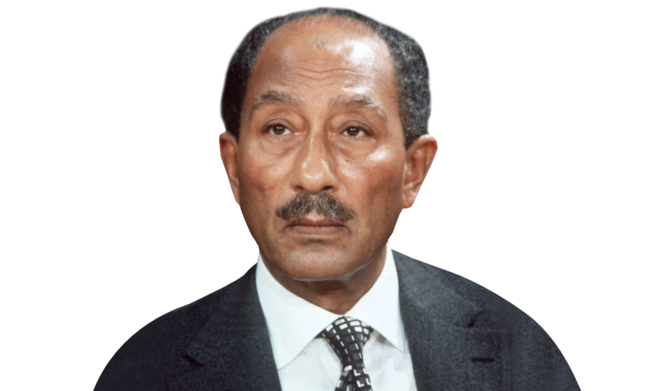 El-Sadat's passport returns to Egypt after US auction controversy
The passport of the late Egyptian President Mohammed Anwar El-Sadat was handed to his museum at the Bibliotheca Alexandrina in the city of Alexandria, a month and a half after it was controversially sold at auction in the US.
In a statement, the Bibliotheca Alexandrina said it had been "instructed to include the recovered passport in the collection of the late president's holdings in the library."

Ahmed Zayed, the library's director, said that President Abdel Fattah El-Sisi had directed state agencies to move quickly to retrieve the passport after it was sold by the American Heritage Auction Hall in February.

How the passport came to be at a US auction house is not clear, nor has it been revealed how Egyptian authorities were able to retrieve it.

After it became known the item would be auctioned, Karim Talaat El-Sadat, a member of Egypt's House of Representatives and the grandson of the late president, said in a statement: "El-Sadat gave a lot to the homeland throughout the years of his life, and he does not deserve to have his passport sold in a foreign auction house.

"This is an insult that we will not accept as a family or as representatives of the Egyptian people who adore the late president.

"We will not accept, as Egyptians, the sale of El-Sadat's rich history in this humiliating way without taking action to stop it."

He denied the late president's family had nothing to do with the passport's exit abroad or its sale at auction, and called on Egypt's Ministry of Foreign Affairs and the concerned authorities to immediately intervene to retrieve it.

The Bibliotheca Alexandrina also denied that it had ever previously held the passport in its El-Sadat collection.

Zayed added: "The Bibliotheca Alexandrina did not obtain, in any way, the passport of President El-Sadat (in the past), and it was not among the holdings that his wife Jehan El-Sadat gave to the library."

According to the American Heritage Auction Hall website, El-Sadat's passport, featuring a "flexible maroon leatherette cover … titled in gilt in Arabic and French," was issued on March 19, 1974 and was valid until March 18, 1981, following a renewal on March 18, 1979.