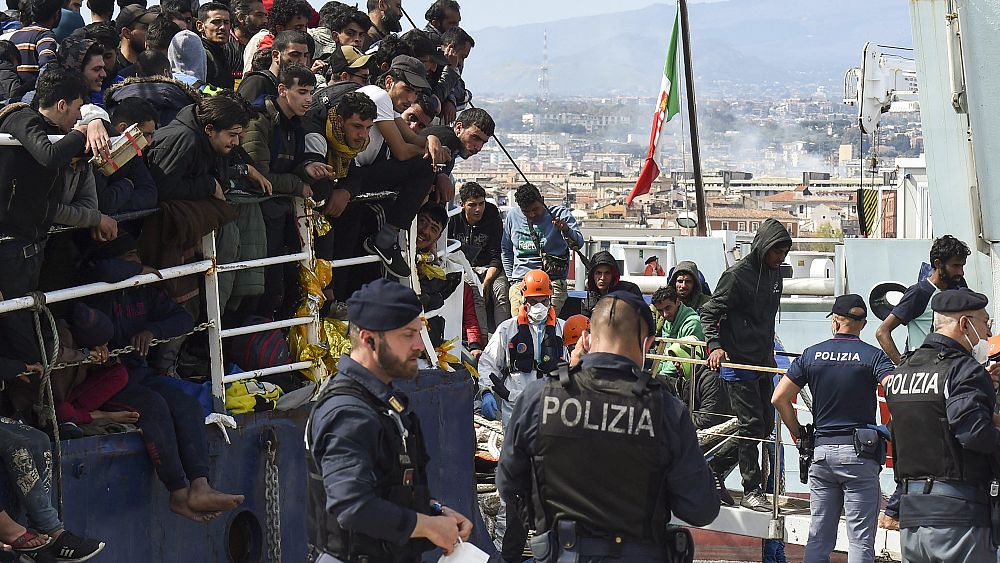 Dozens of migrants arrive in Italy's ports after being rescued at sea
Dozens of migrants arrived in Italy's southern ports over the weekend, all rescued from small boats in the Mediterranean.
On Saturday night 90 migrants reached the port of Roccella Ionica, in Italy's southern region of Calabria, on board a patrol vessel of the Italian Coast Guard. In 2023 alone, 2000 migrants have been brought ashore in the port.

On Sunday morning, 29 migrants arrived in the port of Bari on board the Ocean Viking vessel, a ship operated by the NGO SOS Mediterranee.They had been found on a boat that was sinking off Malta and had been at sea for seven days.

On April 11th, Italy's right-wing government declared a six-month national state of emergency in relation to the migrant crisis.

In a statement after the Cabinet meeting, the government said the state of emergency was deemed necessary "to carry out with urgency extraordinary measures to reduce congestion" at an overwhelmed migrant shelter on a tiny Italian island in the Mediterranean.

Also needed are "new structures, suitable both for sheltering as well as the processing and repatriation of migrants who don't have the requisites to stay" in Italy, the government statement said.

Since the start of this year, some 31,000 migrants, either rescued by Italian military boats or charity ships or reaching Italy without assistance, have disembarked, according to Interior Ministry figures. That's nearly four times the roughly 8,000 for the same period in each of the two previous years.