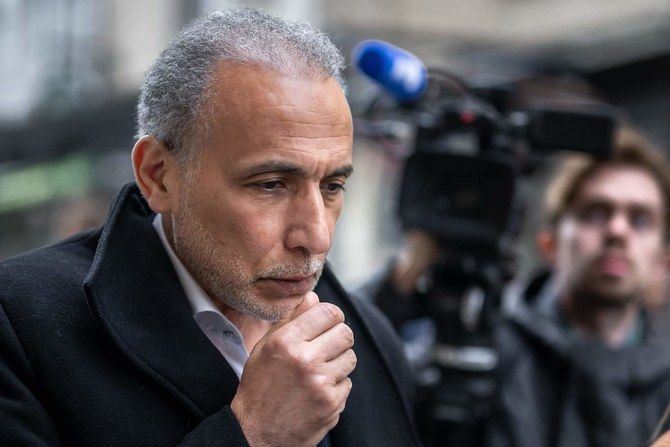 Defense pleads for Islamic scholar's acquittal at Swiss rape trial
Tariq Ramadan's lawyers pleaded Wednesday for the controversial Islamic scholar to be acquitted on the third and final day of his trial in Geneva on charges of rape and sexual coercion.
Prosecutors are seeking a three-year sentence for the former Oxford University professor, half served in jail and the other half suspended.

"I'm only looking for one thing and that's to convince you that Tariq Ramadan is innocent," his lawyer Yael Hayat told the Geneva Criminal Court, calling the allegations against his client "crazy."

The 60-year-old is accused of raping a woman — a convert to Islam who appeared in court under the assumed name of Brigitte — in a Geneva hotel room in October 2008.

Ramadan, a charismatic yet controversial figure in European Islam, insists there was no sexual activity between him and Brigitte, saying he is the victim of a "trap."

Her lawyer denounced what he called an act of "torture and barbarism," as he sought to convince judges to convict Ramadan.

The judges will deliver their verdict on May 24.

Controversial among secularists who see him as a supporter of political Islam, Ramadan obtained his doctorate from the University of Geneva, with his thesis
focused on his grandfather, who founded Egypt's Muslim Brotherhood movement.

He was a professor of contemporary Islamic studies at Britain's prestigious Oxford University until November 2017, and held visiting roles at universities in Qatar and Morocco.

He was forced to take a leave of absence when rape allegations surfaced in France at the height of the "Me Too" movement, over suspected attacks in France between 2009 and 2016.