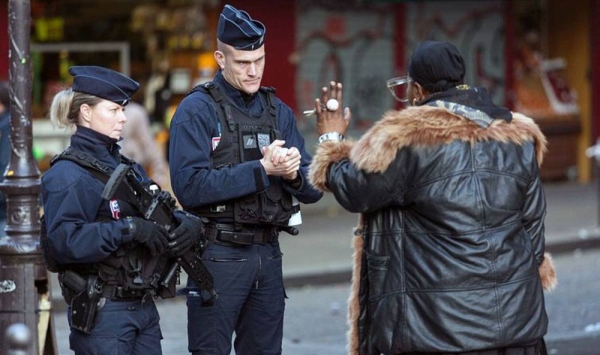 Crime in Paris falls but still not a 'positive situation', say police
Crime in the French capital has fallen in recent months, but remains "structurally high", according to the prefect of police in Paris, Laurent Nuñez.
Speaking in the Journal of Sunday, Nuñez noted that criminality in Paris and the surrounding suburbs had dropped over the last six months, though he added the situation was still not "positive".

Burglaries and incidents of domestic violence actually rose during the same period.

Nuñez, who was appointed in July 2022, reported that property damage fell by 2% in the suburbs and 5% in the center of the city, while violent thefts in Paris's surroundings dropped by 20% and 25% in the center.

He attributed these falls to his deployment of more officers to high-crime areas and busier parts of the capital, such as metro stations or tourist hot spots.

However, the perfect said that a "structurally high level of crime in the Paris region did not allow us to speak of a generally positive situation."

Break-ins were a particular "black spot", increasing by 5.3% in the area of Paris beyond the notorious circular motorway and 8.8% in the center.

Other concerns such as domestic violence and violent crime continue to rise, added the prefect.

According to Secretary of State Christophe Castaner, police in the French capital had "slowed down the rise" of crime under his tenure.

"We were at [an increase of] +30% when I arrived", he said.