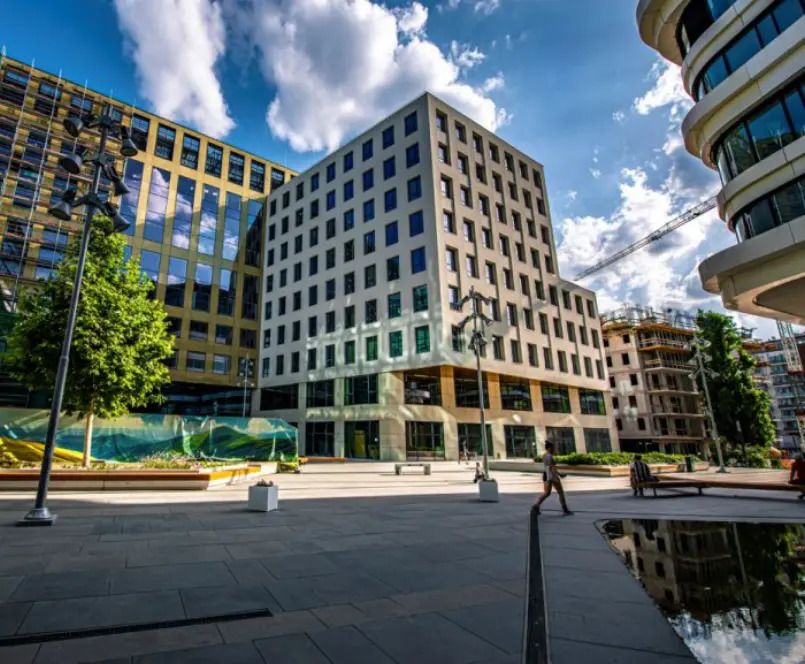 Corvin Technology Park obtains WELL certification
Corvin Technology Park, a new generation office building located on Corvin Promenade, became the first in Hungary to be awarded one of the highest grades for people-centered office development by the International WELL Building Institute, according to a press release sent to the Budapest Business Journal.
The international WELL certification assesses and evaluates the impact of buildings on the human body, health and well-being based on air supply, water, healthy eating opportunities, natural light, physical activity, comfort, and mental freshness. Located on the eastern block of Corvin Promenade, the Corvin Technology Park was not only the first to be pre-certified at the design stage, but the first to be officially certified to the rigorous WELL standard following development. The BREEAM Very Good rated building's eco-friendly features include bike storage, electric car chargers, water-saving sanitary fittings and an energy-saving, heat recovery mechanical system.

The office complex, designed by 3h architects, has been built with a strong emphasis on green design and contemporary art. The courtyard of the Corvin Technology Park, which has been awarded the Hungarian Real Estate Development Award, is decorated with two sculptures by Áron Mikus: "Triptichon" and "Dual". The urban square in front of the office building features a sculpture and resting areas for pedestrians, complemented by a green area with a fountain in the inner courtyard. The Corvin Technology Park area also includes around 100 shops, restaurants, cafés, a fitness and wellness center, a fast laundry, a post office, bank branches, and a cinema.

"We are proud that Corvin Technology Park is the first office building in Hungary to be officially WELL certified. Futureal has been ahead of the national trend in committing to the certification for people-centred developments for years, and this decision now gives us a huge advantage in the market. We are finding that despite the current crisis, there is still a strong demand from tenants for quality offices with excellent locations, which are designed with the well-being of employees and sustainability in mind," said Tibor Tatár, CEO of Futureal.

The first block of the Corvin Technology Park, which is valued at more than EUR 100 million and covers 14,000 sqm, and the second phase with 13,000 sqm of lettable space, have been acquired by OTP PRIME Real Estate Investment Fund. The needs of technology companies have been given special attention in the design, according to the press release.