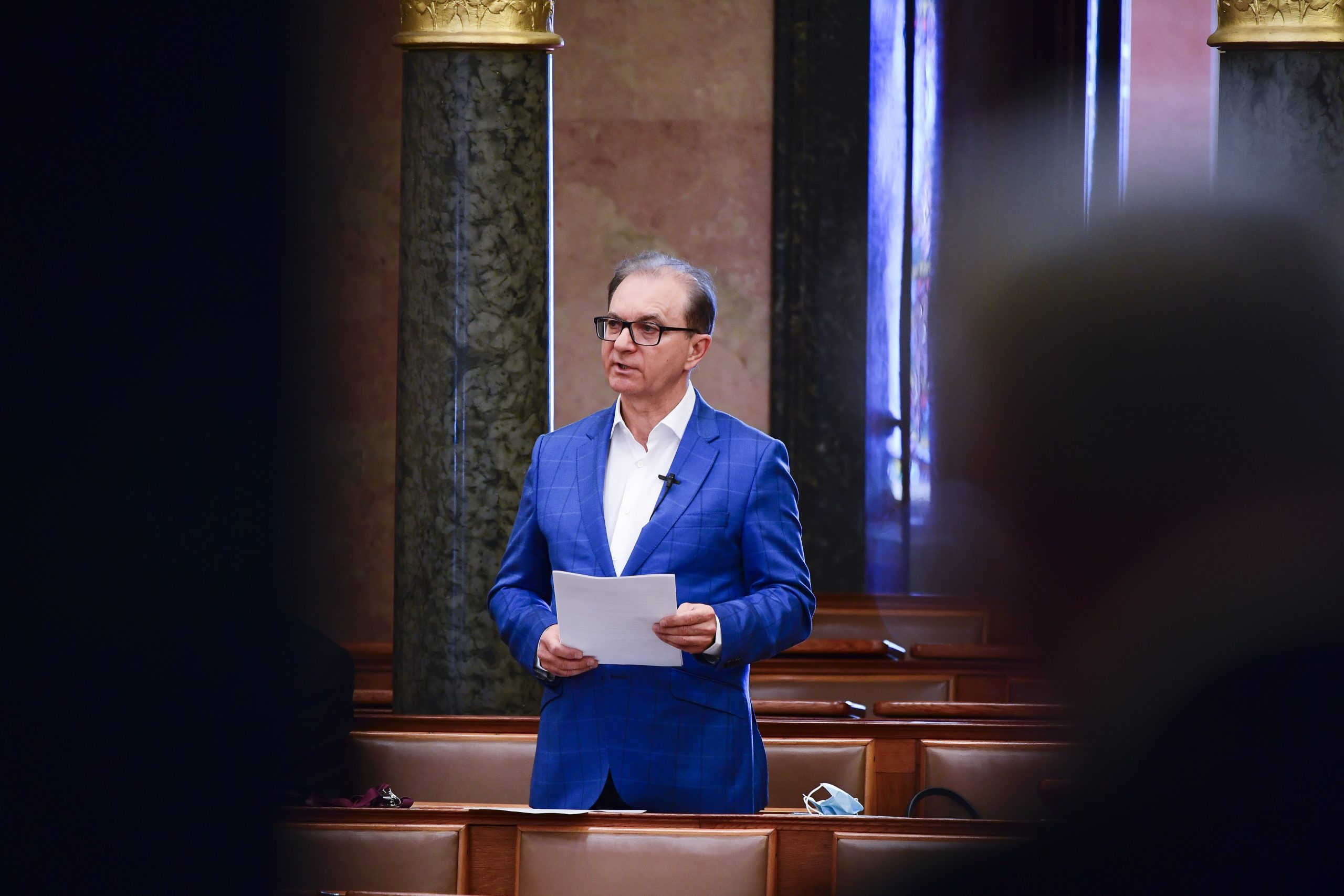 Controversial Socialist MP Tóth Pulls Out of Primaries after Losing Support of Backing Parties
Csaba Tóth, Zugló's incumbent Socialist (MSZP) lawmaker, has decided to step down in the primaries. Following a number of accusations, a new case unearthed by his rival Ákos Hadházy has made all of his backers (DK, Jobbik, and LMP) withdraw their support over the weekend.
Csaba Tóth has arguably been the most controversial figure running in the opposition primaries. Several allegations accompanied his career, although little has been proven. The first known case dates back decades to Vas County, where he allegedly made fake admissions to the party in order to gain majority and influence the local chapter. Then, he found himself in the center of the parking scandal in Zugló.

According to claims, Fidesz and MSZP cooperated secretly in the district in order to broker a deal with a certain manager of the operations of payable parking in the district, which later proved to be rather disadvantageous. Tóth was even associated with the suspicious disappearance of a local politician, and some years ago even Gergely Karácsony, now the mayor of Budapest and one of the PM candidates of the opposition parties, alluded to Tóth's mafia-esque methods in a secretly-recorded, then leaked recording.

Liberal Momentum's decision to run the arguably most active anti-corruption fighter in politics against him, Ákos Hadházy, was "no coincidence," according to Momentum's president. Hadházy has additionally gained the support of Péter Márki-Zay's Hungary for All Movement, and the satirical Two-tailed Dog Party. The announcement soon unleashed a verbal and political battle between the two.

After refusing to appear in the debate organized by Partizán last week, Tóth and Hadházy eventually clashed on Zugló TV last Thursday. During the debate, Hadházy presented documents proving that Tóth failed to include a factory in his asset declaration, which although isn't his property on paper, he owns it in practice.

This latest scandal already cost a lot for Tóth, as he gradually lost the support of all his allies. First it was Jobbik's prime ministerial candidate, Péter Jakab, who initiated an ethical investigation against him, which was soon rejected by the National Primary Election Office (OEVB). But then, Gergely Karácsony (the joint candidate of Párbeszéd, MSZP, and LMP) publicly distanced himself from Tóth during the second debate held for the prime ministerial candidates on Friday night. A little later, Párbeszéd, DK, and Jobbik all made it clear they would not support Tóth anymore.

At the press conference after announcing his departure, he claimed that he would have won in "a fair election," but after the "smear campaign based on allegations and claims refuted in court more than once" (which he believes was also assisted by the press), he can no longer represent the citizens of Zugló on a daily basis. In response to the accusations against him, he said that in such a tsunami of attacks, requests for redress and lawsuits lose their meaning.

He also stated that before the campaign he received death threats to quit politics, but Gergely Karácsony refused to stand up for him.

"Nothing is true about the accusations brought up against me," he insisted. "I have no need to continue fighting in this political swamp where values are not important, only interests. I have decided to withdraw my candidacy," he concluded his statement, after which he did not welcome any questions from journalists.

Meanwhile, Telex also reported that according to unconfirmed information, Hadházy is winning in the district anyway which might have played a part in Tóth's decision.