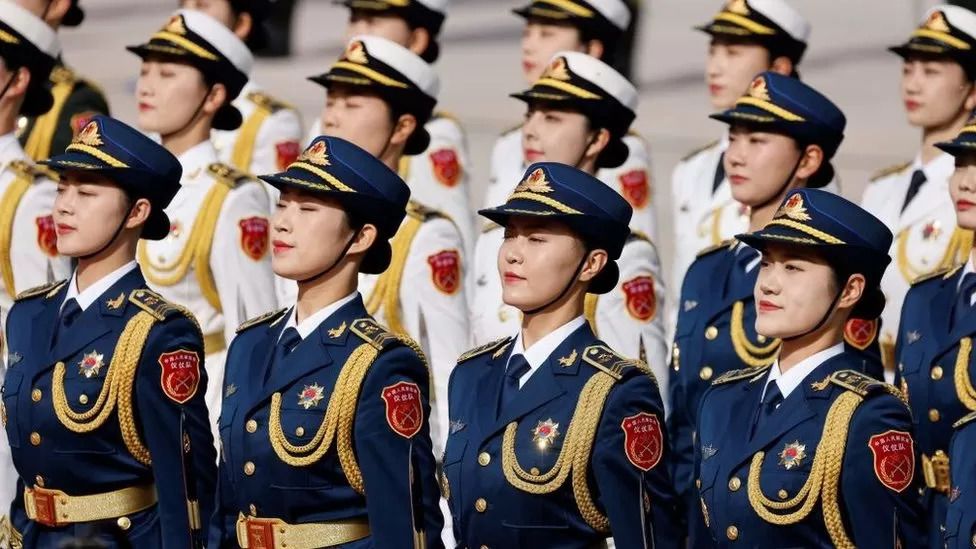 Chinese comedian arrested after joke about army
A Chinese comedian who told a joke comparing the behaviour of his dogs to a military slogan has been arrested.
The company that hired Li Haoshi was also fined 14.7m yuan (£1.7m), and Mr Li could face time in prison.

Police in Beijing said they had opened an official investigation into his performance, which they said "caused a severe social impact".

Mr Li has apologised for his comment, saying he felt "deeply shamed and regretful".

The offending remark was made during a stand-up performance in Beijing on Saturday, when Mr Li alluded to two dogs he had adopted which were chasing a squirrel.

"Other dogs you see would make you think they are adorable. These two dogs only reminded me of... 'Fight to win, forge exemplary conduct'," said Mr Li, whose stage name is House.

The punchline is part of the slogan that President Xi unveiled in 2013 as a goal for the Chinese military.

In audio shared to China's Twitter-like platform Weibo, audience members can be heard laughing at the joke. It has since gone viral, with some nationalists saying they were offended by the joke.

Mr Li's Weibo account has been suspended, and the company that hired him, Shanghai Xiaguo, also had its activities suspended in Beijing.

"We will never allow any company or individual use the Chinese capital as a stage to wantonly slander the glorious image of the PLA [People's Liberation Army]," said the Beijing arm of China's culture ministry.

The size of the fine to the company which booked him was so large that there is speculation that stand-up comedy could be virtually wiped out in China following fears of similar punishment in the future.