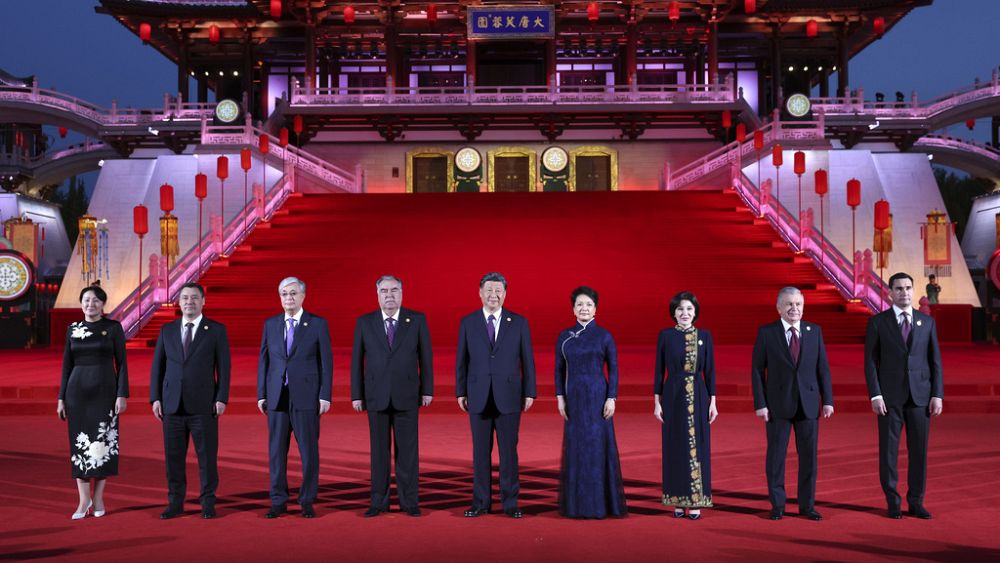 China's development plan for Central Asia as summit concludes
China's president has presented a plan which would increase its influence in Central Asia as the summit with five former Soviet states concludes.
China's President Xi Jinping unveiled a grand plan for development in the region, as the Central Asia Summit drew to a close on Friday in the city of Xi'an.

The two-day gathering took place as leaders of the G7 group of nations held talks in Japan that included discussions on the perceived threat from Beijing's growing influence.

Xi said China was ready to coordinate development strategies with the five former Soviet states - Kazakhstan, Kyrgyzstan, Tajikistan, Turkmenistan, and Uzbekistan - and promote the modernisation of all.

Analysts say the summit reflects Beijing's desire to strengthen its regional influence and fill the vacuum that Russian's war in Ukraine has created in the former Soviet states.

China wants to boost its trade with the region, by promising state-of-the-art highways and railway lines, as well as speeding up construction of pipelines to supply gas.

Beijing's trade with Central Asian countries reached €64bn in 2022 and in the first quarter of this year rose by 22 per cent.

President Xi also took the opportunity to take a swipe at the West's attempt to deter Beijing's economic and political developments.

"We should act on the Global Security Initiative, and stand firm against external attempts to interfere in domestic affairs of regional countries or instigate colour revolutions," he said.

He added that they should "remain zero-tolerant to the three forces of terrorism, separatism, and extremism" in the region and work together to ensure that there was enduring peace.