Brussels' 2023 new year's resolution? Keep closer tabs on where and how companies invest abroad.
Should Europe control how companies spend their money abroad? Say, if a European chipmaker wanted to buy shares in a Chinese startup or build a new factory there?

That's the multibillion-euro question European politicians, lawmakers and pundits are set to grapple with this year.

The European Commission has promised in its 2023 work program to "examine whether additional tools are necessary in respect of outbound strategic investments controls."

That one phrase carries a heavy load of policy implications and months of thinking in Berlin and Brussels. Following Russia's invasion of Ukraine, Germany — and the European Union — started to wrap their heads around how trading closely with the likes of Russia or China can compromise their security.

Perhaps surprisingly, the impulse for European outbound investment screening is coming from Berlin — something that would have been unthinkable during the era of former Chancellor Angela Merkel, when she pushed for an investment treaty with Beijing as recently as late 2020.

In Germany, the screening idea originates from the Green side of the government responsible for the foreign affairs and economy ministries, which is the most hawkish toward China of the three parties in the center-left coalition government.

"We are examining the creation of a legal basis for scrutinizing foreign investments by German and European companies in security-critical areas," states a draft copy of the German foreign ministry's China Strategy.

Berlin has already taken steps to influence its companies' investment choices abroad: It announced last year that it will no longer guarantee German investments in China's western region of Xinjiang due to the deteriorating human rights situation there.

Europe is still in the very early stages of how to shape potential outbound investment screening rules, but experts think that the bloc could start out by placing a small pool of security-critical sectors under scrutiny.

The idea of states controlling how companies spend their cash abroad first popped up on the other side of the Atlantic, in Washington, D.C. It comes as U.S. decision-makers increasingly seek to decouple their own economy from China's, especially in the tech sector, which is likely to have been the initial inspiration for Berlin.

Proof of concept

It would be logical to first include semiconductor or high-tech companies, according to Tobias Gehrke from the European Council on Foreign Relations think tank.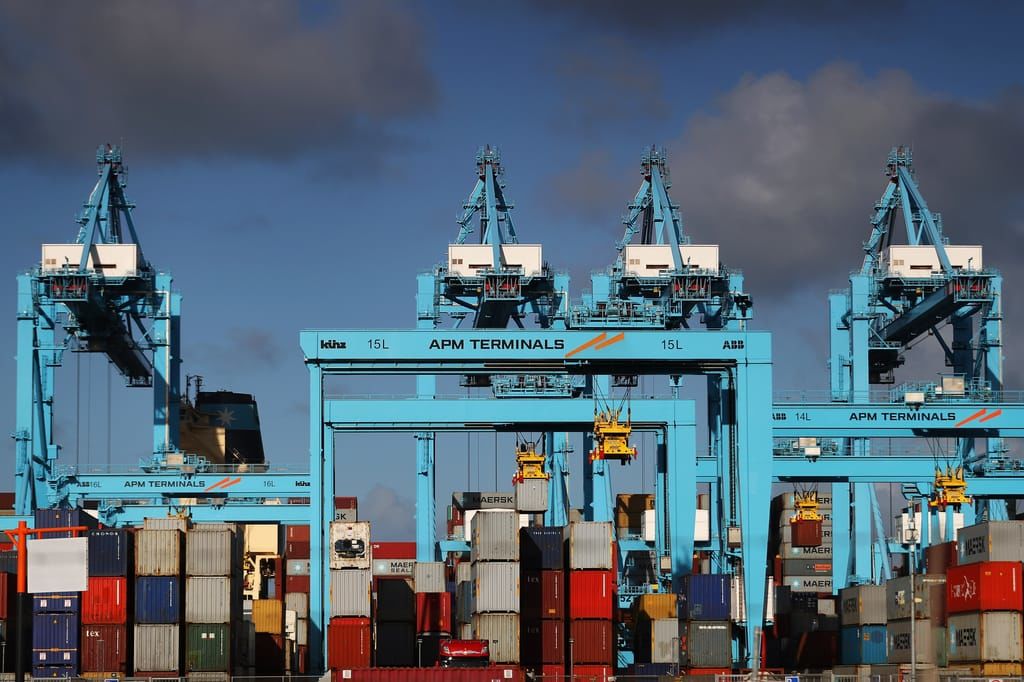 Directing how certain companies can invest abroad holds potentially systemic consequences for the global trading system

"Europeans would start very small as more a proof of concept, seeing how it works for industry X and Y," said Gehrke, pointing to how the EU could target those high-tech sectors that are set to receive significant amounts of government cash. This in turn would create a clear argument for states to ensure that their money doesn't end up indirectly financing technological developments in countries viewed as hostile.

Outbound investment screening could essentially be a flipped version of the EU's foreign investment screening mechanism. Under existing rules, EU countries must screen and can block foreign takeovers of strategic companies and infrastructure within the bloc.

But so far, external investment scrutiny is just in the ideation phase at the Commission, two officials briefed on the internal Commission discussions said. However, they thought that the process would speed up in Brussels if Germany were to actively push for the concept, especially as it's in line with Europe's trade defense policy toward China.

It might start small, but directing how certain companies can invest abroad holds potentially systemic consequences for the global trading system, which seems to be splitting increasingly into politically aligned blocs.

"It will be a new chapter of how the EU is going to define both its relation to China and to the United States, but also how we are going to see the nexus between capital markets, national security and geopolitics because really, an integrated vision there is lacking," said Elmar Hellendoorn, at the Atlantic Council think tank. 

Washington is bound to pressure Brussels into following its lead this year.

U.S. senators are wrapping outbound investment screening into their National Critical Capabilities Defense Act bill, which is still going through Congress, so they're pleased to see that their move is inspiring Europeans.

"I'm encouraged to see Germany considering the kind of outbound investment screening I've been urging here in America with my National Critical Capabilities Defense Act," tweeted U.S. Senator Bob Casey.

But there's still a long road ahead for Europe to adopt its own law, not least because investment policy is still governed at the individual country level, unlike trade matters. So EU countries can be expected to clash over where to set the boundary between a free-market economy and national security.

States controlling outbound financial flows is "the next frontier" in geoeconomics, said Gehrke, adding: "Decoupling will increase — we can say that with absolute certainty. But we don't know at all how large [the extent] will be."