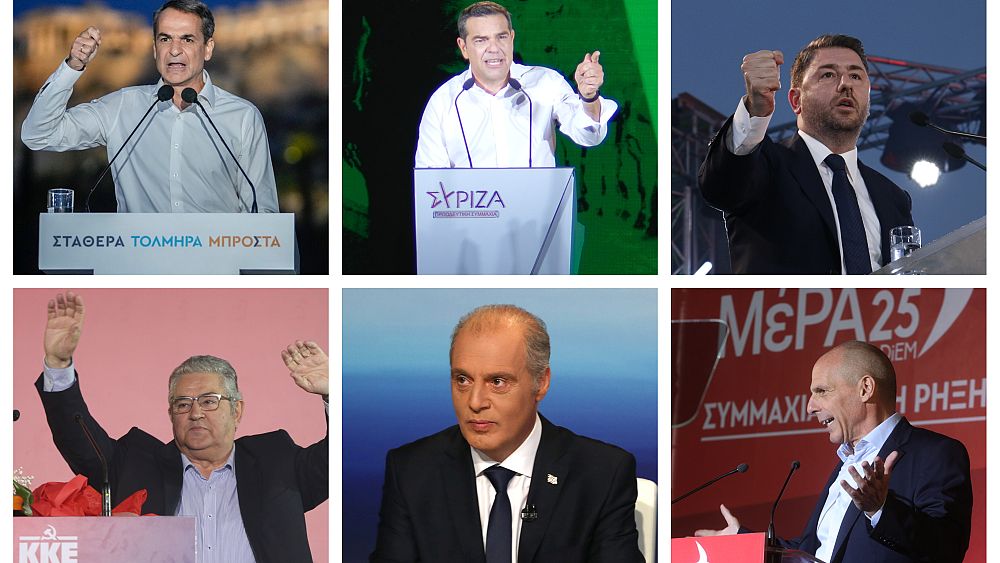 Candidates make last appeals to voters ahead of elections in Greece
Candidates rally supporters ahead of elections in Greece on Sunday with Conservative Prime Minister Kyriakos Mitsotakis seeking a second term under a new system of voting.
The countdown to Sunday's polls in Greece has begun, with political leaders delivering their final speeches in an attempt to win over undecided voters.

Conservative Prime Minister Kyriakos Mitsotakis is seeking a second term after a draconian regime of spending controls ordered by international bailout lenders ended last summer.

The clean-cut Harvard graduate, as comfortable speaking in English as his native Greek, delivered unexpectedly high growth, a steep drop in unemployment and a country on the brink of returning to investment grade on the global bond market.

As he rallied supporters, he insisted only a stable and independent government can lead Greece into the future.

"The country needs today more than ever, certainty and prospect," he insisted, "and this is the reason that the unifying power that moved Greece forward four years ago is growing and strengthening every day."

Leading the opposition is 48-year-old Alexis Tsipras, a former prime minister and the firebrand leader of the left-wing Syriza party. His campaign has focused heavily on the rail disaster and wiretapping scandal.

He urged voters to ditch the Mitsotakis administration, claiming that when his party were in power they governed responsibly.

"We didn't manage Greek people's money to make our own fortunes. But we managed with responsibility and honesty every last euro of the Greek citizen," he said.

Opinion polls indicate that Sunday's election won't produce an outright winner under a newly introduced system of proportional representation. A second election in early July may be needed when the system would revert to one that favours the winning party with a seat bonus in parliament.

Even then, current polling data suggests Mitsotakis may be forced into a coalition, with the once-powerful socialist Pasok party - that almost disappeared during the crisis - potentially holding the balance of power.