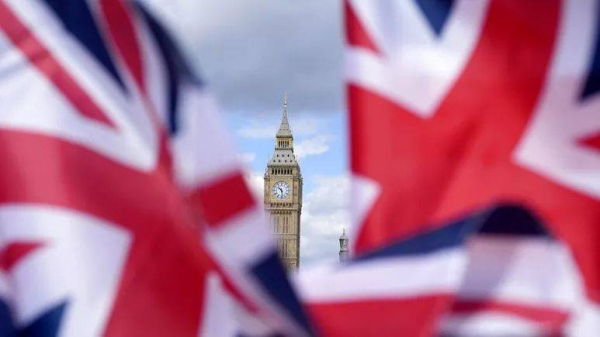 Britain strikes biggest post-Brexit trade deal
The United Kingdom has clinched its biggest trading deal since leaving the European Union three years ago, though critics say it pales into insignificance compared to Brexit losses.
On Friday, the government announced Britain was joining the Asia-Pacific trade pact, known as the CPTPP, which includes Japan, Mexico and Australia.

The UK economy will receive a 1.8 billion pound (2 billion euro) boost in the long run, with tariffs on goods such as cheese, cars, chocolate, machinery, gin and whiskey slashed, said the government.

They expected the CPTPP to increase the size of the economy by a modest 0.08% in ten years.

Brexit will reduce the UK's long-term potential economic growth by 4% in the long term, according to the Office for Budget Responsibility, which advises officials.

The new trade area covers a market of around 500 million people and around 15% of world GDP, with the UK.

Pointing out that the country could not have joined if it was in the EU, Downing Street said the pact "seizes the opportunities" of "new freedoms" post-Brexit.

The UK already had free trade deals with most members of the CPTPP, some of which were rolled-over agreements struck by the EU.

Many Brexit "benefits" promised by the Leave Campaign, such as an extra 350 million pounds (398 million euros) for the country's public health care system, have not materialized.

Polling suggests a majority of Britons now think it was wrong to exit the EU, though a recent report suggested chances of rapprochement are 'slim'.

"Joining the CPTPP trade bloc puts the UK at the centre of a dynamic and growing group of Pacific economies, as the first new nation and first European country to join," said Prime Minister Rishi Sunak.

The deal comes amid an "Indo-Pacific tilt" in London's economic and foreign policy, viewing the region's economic growth and China's rising influence on the world stage.

Critics said the deal with nations thousands of kilometers away is insignificant compared to Britain's trade with the 27-strong EU, also the world's richest trading bloc.

Brexit has created large barriers to trade between Britain and the bloc, which remains by far the UK's biggest economic partner.

David Henig, a trade expert at the European Center for International Political Economy, said CPTPP membership would not have a huge economic impact but "on balance" it was good for Britain.

"Doesn't do a lot for us (services provisions for example are weak), but trade policy is all about marginal gains these days, and it should be that," he wrote on Twitter.

London has concluded trade treaties with the EU, but also with more distant countries, such as Australia, New Zealand and Singapore.

Discussions are underway with India and Canada.

An agreement much hoped for by the British government with the United States is long overdue and negotiations with Washington are stalling.