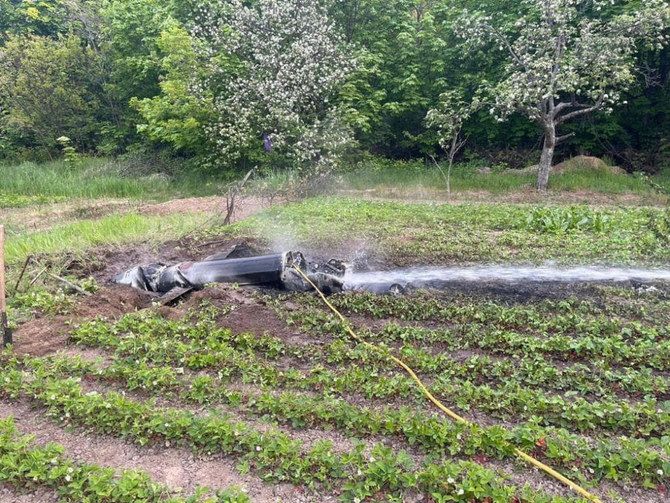 Britain asks companies to supply long-range missiles for Ukraine
A British-led group of European countries has asked for expressions of interest to supply Ukraine with missiles with a range of up to 300 km (190 miles) in what would be another step-up in military support for Kyiv against Russia's invasion.
The call for responses from companies who could provide such missiles was included in a notice posted last week by the International Fund for Ukraine — a group of countries including Britain, Norway, the Netherlands, Denmark and Sweden — set up to send weapons to Kyiv.

Britain's Ministry of Defense, which administers the fund, asked companies to get in touch if they could provide missiles that can be launched from land, sea or air with a payload of between 20 and 490 kg (44 and 1,078 pounds).

The notice asked for other desirable requirements including a "low probability of intercept," "mission planning capability," and "air defense penetration methods to increase probability of successful strike." The notice said companies that responded would be contacted from June 5.

Asked about British policy on supplying fighter jets and long-range missiles to Ukraine at a think tank event in Washington, British Foreign Secretary James Cleverly declined to detail specific plans.

But he said it was important to keep looking at ways to "enhance and speed up the support we give to Ukraine."

"If we're saving stuff up for a rainy day, this is the rainy day," he said.

A British official said no final decision had been made to send missiles to Ukraine with the capabilities set out in the published notice.

The Washington Post reported details of the procurement notice earlier on Tuesday.

Britain and other Western countries have scaled up their pledges of military aid for Ukraine this year.

Britain said in January it would send 14 of its main Challenger 2 battle tanks to Ukraine. Other nations including the United States and Germany subsequently committed to supply tanks.

Yuriy Sak, an adviser to Ukraine's defense minister, told Reuters that Kyiv had no concrete information about the UK-led effort to supply long-range missiles, but that Ukraine had for months been consistently appealing to Western governments to provide long-range weapons.

"We would welcome it if the UK takes on a leadership role with the long-range missiles, in the same way they did with the Challenger 2 main battle tanks," he said.