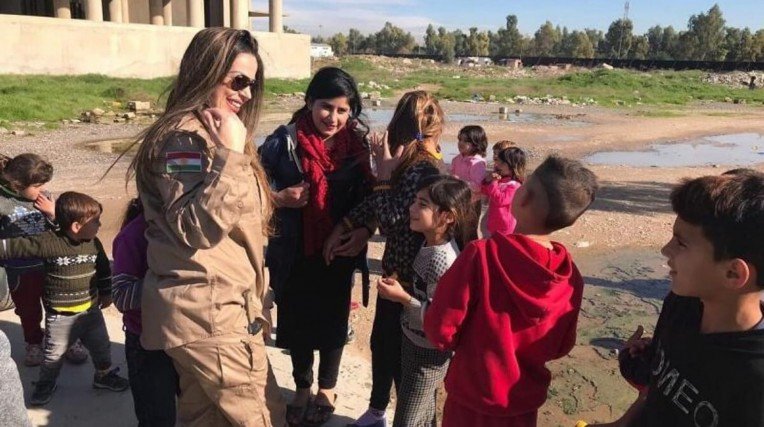 Brazilian ex-model, Peshmerga sniper killed in Russian airstrike
A Brazilian former model who fought against Daesh in Iraq has been killed in a Russian airstrike in Ukraine, Metro newspaper reported on Wednesday.
Thalita do Valle, 39, was killed while serving in the city of Kharkiv on June 30. She had traveled to the conflict zone earlier in June with former Brazilian Army soldier Douglas Burigo, 40, who was also killed in last week's airstrike.

Metro said Do Valle had experience in other warzones, including a period spent in Iraq fighting among Kurdish Peshmerga forces against the terror group Daesh, another conflict that attracted thousands of foreign volunteers.

She was given sniper training by Kurdish forces that were a key Western ally in the international coalition to defeat Daesh.