Virgin Voyages is seeking hundreds of millions of dollars in fresh capital just eight months after raising $550m from investors led by the world's biggest asset manager.
Sir Richard Branson's cruise-line venture is seeking hundreds of millions of dollars in fresh funding even as the Virgin Group founder faces financial turbulence in other parts of his business empire.

Sky News has learnt that Virgin Voyages is in the early stages of plans to raise a substantial sum of money from new and existing investors.

Sources close to the situation said this weekend that it was too early to determine the scale of the prospective fundraising, or the mix of debt and equity it would involve.

The disclosure of Virgin Voyages' talks to secure new capital comes just days after Virgin Orbit, Sir Richard's commercial satellites business, said it would lay off the majority of its staff and cease operations after running out of money.

He injected $11m into the business this week to fund the redundancies of nearly 700 staff.

Its looming collapse is a blow to the tycoon as well as public market investors who backed Virgin Orbit's 2021 merger with a special purpose acquisition company listed in New York at a valuation of over $3bn.

Virgin Voyages also launched in 2021 - following a 15-month delay caused by COVID-19 - with its maiden journey from Portsmouth in August of that year.

It operates two cruise ships - the Scarlet Lady, which sails between the US and Caribbean, and the Valiant Lady.

A third vessel, the Resilient Lady, comes into operation next month, with a fourth, Brilliant Lady, due to be delivered later this year.

The company is 20%-owned by Sir Richard's Virgin Group, and like the entrepreneur's other ventures, was conceived with the intention of disrupting industries beset by an absence of innovation or focus ocustomer service.

During his decades in business, Sir Richard has funded forays into banking, space tourism, aviation, insurance, soft drinks and telecoms.

A number of those businesses, such as Virgin Money and Virgin Galactic, are listed in London and New York respectively.

Others, including Virgin Atlantic Airways, are privately held, with Sir Richard's holding company owning significant stakes.

The pandemic badly hurt Virgin's consumer and leisure-focused companies, prompting the tycoon at one point to warn that he may be forced to mortgage his Necker Island home.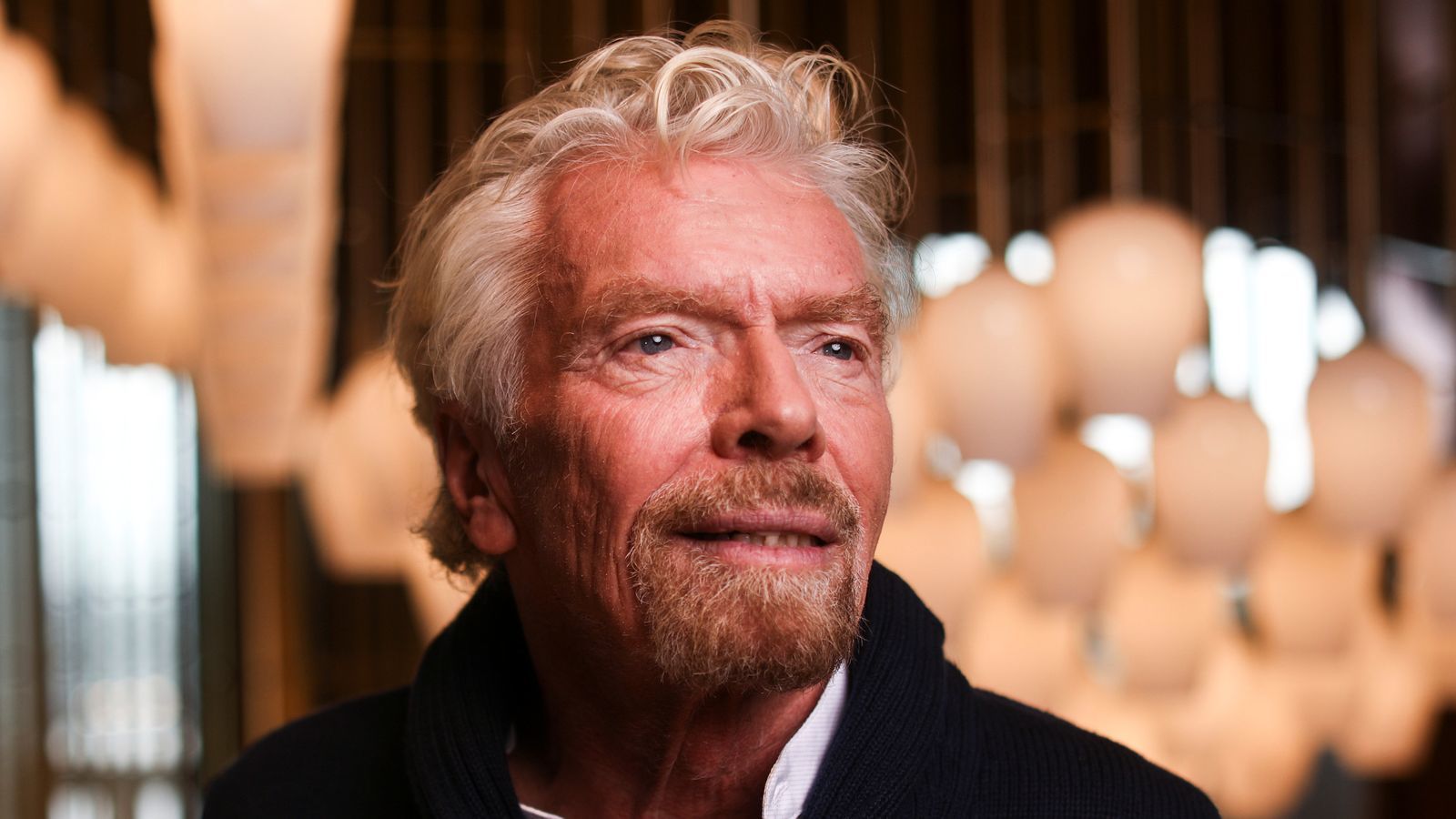 He has raised billions of dollars from the sale of shares in Virgin Galactic, using part of the proceeds to fund capital injections into Virgin Atlantic and Virgin Orbit.

Some of those share sales came during a period when he also sought emergency financial support from the government to shore up his airline business.

Virgin Voyages' latest talks about raising funding come just seven months after it secured $550m from investors led by funds managed by BlackRock, the world's largest asset manager.

"Despite the unprecedented challenges the cruise sector has faced in the past few years, the industry is exhibiting a powerful rebound," Brendan Galloway, director at BlackRock Global Credit said at the time.

"We are excited to invest in Virgin Voyages on behalf of our investors as we see a positive outlook and impressive growth on the horizon for the company."

Bain Capital, the private equity firm, and Virgin Group also participated in that round.

Its adult-only trips sail to 100 ports, including in Australia and New Zealand from later this year.

Among the accolades cited by Virgin Voyages during its first 18 months in operation are recognition on Condé Nast Traveler's 2022 Cruising 'Hot List', and being named best new cruise ship by Cruise Critic.

This year, the company says it has seen "exponential growth in bookings, including industry leading re-bookings, from customers".

A Virgin Voyages spokeswoman declined to comment on its funding discussions.