Viktor Orbán's agenda in stonewalling Stockholm on NATO is far from clear.
Hungary's blocking of Sweden's NATO bid is puzzling — and irritating — Western officials.

After months of delays, Hungarian legislators signed off on Finland's NATO accession just before Turkey did. But the country continues to join Turkey in putting off a decision on Sweden.

The Hungarian parliament is withholding support for the Swedish bid, it says, because Stockholm has criticized the country's democratic credentials.

Stockholm sits on a "crumbling throne of moral superiority," a spokesperson for the Hungarian government recently wrote.

But behind the scenes, officials and experts say that beyond domestic political calculations, Budapest's move goes back to its ties to Ankara and Moscow.

Western allies take Hungarian Prime Minister Viktor Orbán far less seriously than Turkish President Recep Tayyip Erdoğan, they say. Allies have been struggling to understand Hungary's ever-changing rhetoric.

There is "zero understanding" for Budapest's position on Sweden's NATO membership, said a senior European diplomat, who spoke on condition of anonymity to discuss internal alliance dynamics.

"An annoying sideshow," the diplomat said in describing how Hungary is seen.

Hungary hearts Turkey

Budapest's position is part of a broader foreign policy strategy.

While many NATO members see Turkey as an outlier within the alliance, Hungary sees it as a friend and role model.

"I think Orbán deeply believes in the decline of the West," said Péter Krekó, director of the Budapest-based Political Capital Institute. Since Hungary is "opening up to eastern, southern non-democracies," he said, "the relationship with Turkey is extremely important."

When Ankara delayed Finland and Sweden's NATO ratification process (ostensibly over concerns about terrorism and arms exports), Hungary also held off on ratification — initially telling allies that the Hungarian parliament is simply busy with other matters.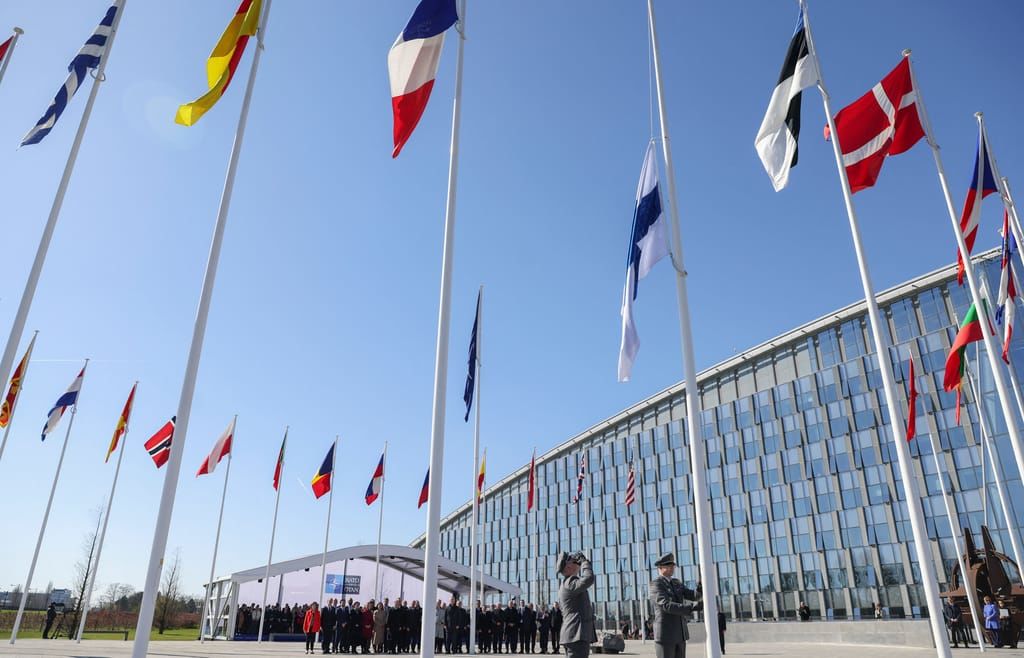 Both Turkey and Hungary had initially blocked Finland's NATO bid

In February, however, Budapest changed its tune, criticizing Helsinki and Stockholm's rhetoric on Hungarian democracy and asking for dialogue with the countries' legislators.

Then came another U-turn: On the same day Erdoğan said he would support Finland's bid, Orbán's ruling Fidesz party suddenly announced that it backed Finnish membership. But like Turkey, it left Sweden hanging.

A senior Hungarian official, who spoke on condition of anonymity due to fear of retribution, said they believe Budapest's entire position on NATO accession over the past months has been linked to the government's friendly relationship with Turkey's Erdoğan.

Orbán often praises Turkey, and attends the Organization of Turkic States' summits as an observer.

And when it comes to NATO accession, "Hungary's position is fundamentally shaped by the preferences of Turkey," the Hungarian official said. If Ankara's position changes, this person added, this "changes the Hungarian position."

Bigger political picture

Hungary is also using its block as part of a bigger game — with both the EU and NATO, officials and experts say.

The Hungarian position on Swedish NATO membership is "primarily" about "following Turkey," said Krekó. But, he said, Hungary also "thinks they can capitalize" on the situation in other policy arenas.

The EU has suspended billions in European funds earmarked for Hungary over rule-of-law concerns, while also withholding funding from the bloc's coronavirus recovery fund. Budapest has been in monthslong negotiations with Brussels to unblock that money.

With Sweden holding the rotating presidency of the Council of the EU, there is a sense that Hungary could be trying to exert pressure to gain leverage in its EU battles.

And while Budapest is still working to maintain a relationship with the Kremlin, for Hungary's government, "a perceived positive side effect is, of course, [that] it's really much welcome in Moscow," Krekó said.

Home-front politicking is also coming into play, say others.

"I believe Hungary is, like with EU matters, mainly having domestic drivers for their way of handling this," said one Swedish official, who also spoke on condition of anonymity to discuss sensitive political processes.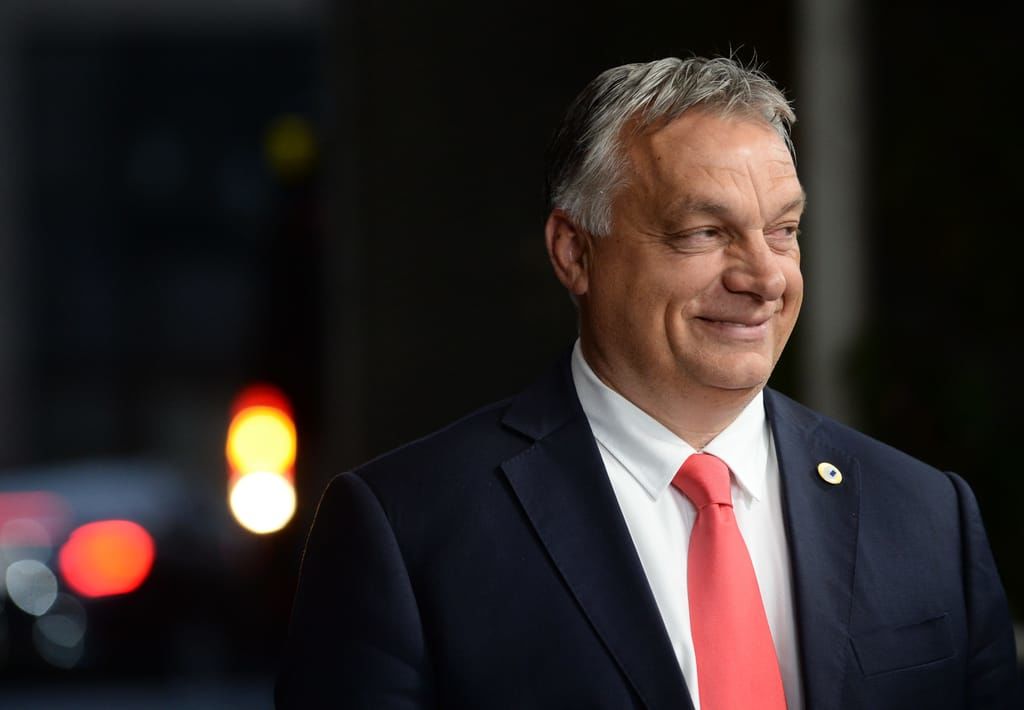 Experts say Hungary is using the impasse as part of a bigger game with both the EU and NATO

Hungarian officials have rejected any such notions.

Balázs Orbán, the prime minister's political director, said that while the government supports Swedish membership "due to the repeated criticism of Hungary by Swedish representatives, the [Fidesz] parliamentary group is divided" on support for Sweden's accession.

Responding to questions from POLITICO, the political director, who is also a member of Hungary's parliament (and not related to the prime minister, despite the shared surname), said in an emailed statement that "constant questioning of the state of democracy is not only insulting to the government, but also to the people of Hungary."

In recent days, Hungary's government has also brought up a new grievance against Sweden — that it joined, along with many other EU capitals, a lawsuit against Hungary over controversial anti-LGBTQ+ legislation.

Asked about Hungary's positioning, Swedish Defense Minister Pål Jonson wrote in an emailed statement, "I do not want to speculate about the reasons behind Hungary's and Turkey's actions regarding Sweden's application."

He reiterated that his country has fulfilled all requirements to join NATO.

"What we require," Balázs Orbán said, "are steps and effective measures to build and enhance trust between our nations."

Nevertheless, there is also a belief, both in Budapest and Western capitals, that Hungary will not hold up Sweden's accession on its own.

"They will most likely ratify a couple of days ahead of Turkey," the first Swedish official said.

The senior European diplomat echoed this view.

Hungary, the diplomat said, "won't be last."