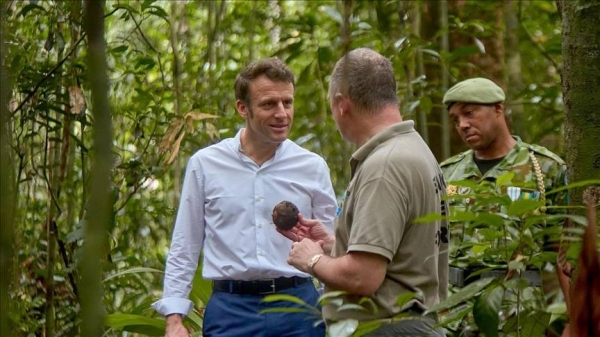 Age of Francafrique over, declares French president
The age of Francafrique is over, President Emmanuel Macron has declared, according to French media.
The French leader made that remark on Thursday during a visit to Gabon while addressing the West African country's French community. "But I feel that the mentality does not evolve at the same pace, and that France is attributed intentions that it does not have," he added.

Stressing that Paris is a "neutral interlocutor whose role is not to interfere in domestic politics," Macron expressed his intention to build a balanced partnership with the African countries, according to the French daily Le Figaro.

During his address in the capital Libreville, he also hailed France's "strong and dynamic relations" with Gabon.

"Francafrique" is an expression with negative connotations, referring to France's influence in its former African colonies and its relations with them.