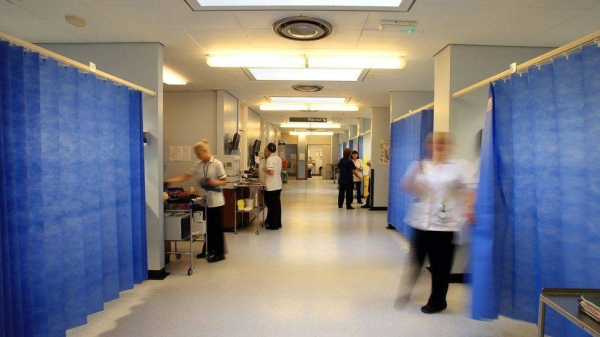 21 children flown to UK for cancer treatment
A group of Ukrainian children have arrived in the UK to undergo life-saving cancer treatment on the NHS, the health secretary has said.
Sajid Javid said the 21 children would be offered the best possible care in hospitals around the country.

The children and their immediate family members arrived on an urgent flight arranged by the government on Sunday after a plea from Polish officials.

They will be assessed by doctors before being sent to appropriate hospitals.

"I am proud that the UK is offering life-saving medical care to these Ukrainian children, who have been forced out of their home country by the Russian invasion while undergoing medical treatment," Javid said.

"I know that the incredible staff in the NHS will ensure they get the best possible care."

The government is to set out details of a scheme to allow people in the UK to welcome Ukrainian refugees into their home later - but special provision has been made for the group needing urgent care.

Hundreds of Ukrainians have seen their treatment interrupted by the war, as Russian forces lay siege to cities and hospitals' supplies dry up.Many children have been evacuated to Poland, where the authorities appealed for help in caring for them.

One paediatric oncologist in Poland told BBC News most of the children arriving at her hospital were in a life-threatening situation.

Those arriving in the UK will undergo an assessment to understand their specific health needs before getting treatment at an appropriate NHS hospital, the Department of Health and Social Care said.

The department added that the UK has already sent more than 650,000 medical items to Ukraine as part of its humanitarian response to the crisis.

Seven aircraft had gone to the region to deliver aid including wound care packs, equipment for intensive care and vital medicines, it said.

NHS England chief executive Amanda Pritchard said the NHS would continue to work with ministers to provide both the necessary supplies and the "crucial treatment" the children need.

"Colleagues at paediatric hospitals around the country have gone above and beyond to help these children during their greatest hour of need," she added.