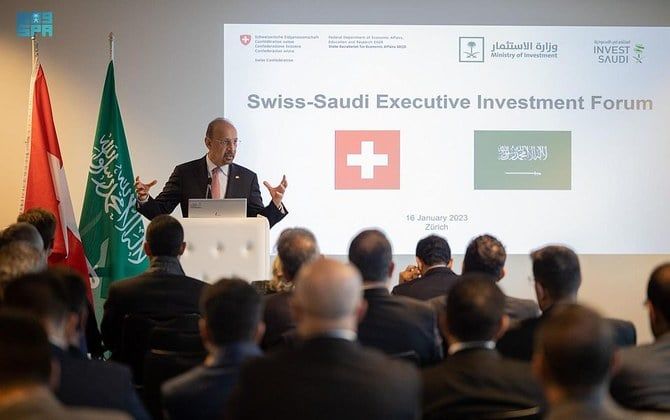 13th Saudi-Swiss Joint Economic Committee meeting held in Zurich
The 13th meeting of the Saudi-Swiss Joint Economic Committee and the Saudi-Swiss Executive Investment Forum was held in Zurich, Saudi Press Agency reported on Wednesday. 
The meeting was attended by Saudi Investment Minister Khalid Al-Falih, Swiss Confederation President Guy Parmelin, and a number of representatives from both countries' public and private sectors. 

The meeting examined the two countries' investment, economic, and trade relations, as well as the business environments in the Kingdom and Switzerland. It also hosted discussions on topics such as innovation, technology, tourism, energy and health. 

Participants emphasized the significance of broadening the scope of cooperation between Saudi Arabia and Switzerland by capitalizing on opportunities in areas of mutual interest. 

The forum saw the signing of an agreement to launch a global company to operate and manage hotels in the Kingdom, an agreement for a joint venture in precious metals, and four memorandums of understanding in tourism, hospitality and health. 

Bilateral meetings were held at the end of the forum between government agencies, companies, and private sector representatives to discuss cooperation, review investment opportunities in the two countries and exchange experiences.