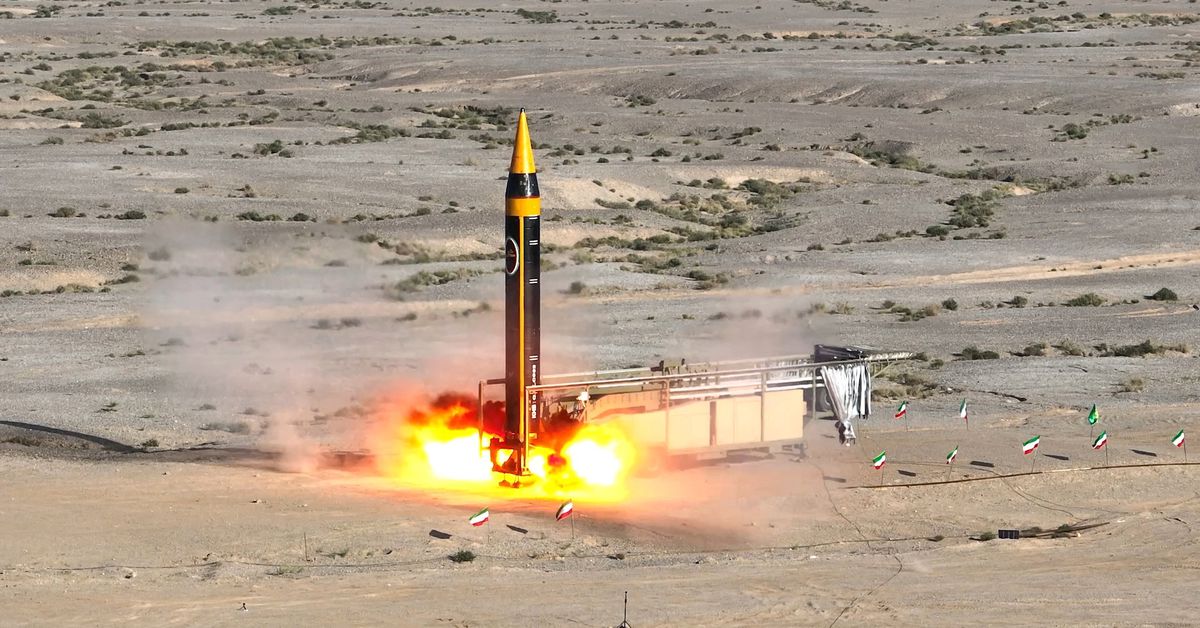 Iran Test-Launches New Ballistic Missile, Khaibar, with 2,000 km Range
Iran has successfully test-launched a ballistic missile called Khaibar with a range of 2,000 km.
The test was conducted on May 25, 2023, and was launched at an undisclosed location in Iran.

This launch is seen as a message to Iran's enemies and an important deterrent against potential regional adversaries, including the United States and Israel.

The missile is capable of carrying a 1,500-kg warhead and is an upgraded version of Iran's Khoramshahr 4 ballistic missile.

The launch comes two days after the chief of Israel's armed forces raised the prospect of "action" against Tehran over its nuclear programme.