Seventy years of photos show how the late queen cemented the U.S.-U.K. alliance.
From Harry Truman to Joe Biden, the late Queen Elizabeth II watched American presidents come and go.

She met 13 of the 14 U.S. presidents who served during her 70 years on the throne (LBJ being the only exception). And even though she rarely waded into politics, she helped ensure that relations between the United Kingdom and the United States were well maintained — frequently inviting American presidents to Buckingham Palace or visiting the White House.

The public on both sides of the pond couldn't get enough of the interactions between the Queen and the president — whoever it was at the time. And the Queen was savvy enough to recognize that fact and used it to strengthen the alliance.

"If the Atlantic unites, not divides us, ours is a partnership always to be reckoned with in the defense of freedom and the spread of prosperity," she said during her visit to the George W. Bush White House in 2007 for her fourth state dinner with an American president. "That is the lesson of my lifetime. Administrations in your country, and governments in mine, may come and go … But united we must always remain."

These photos of Queen Elizabeth glass-toasting, fist-bumping, hand-shaking and horseback-riding with American presidents from 1952 to 2022 underscore how she tried to put that lifetime lesson into practice over and over again.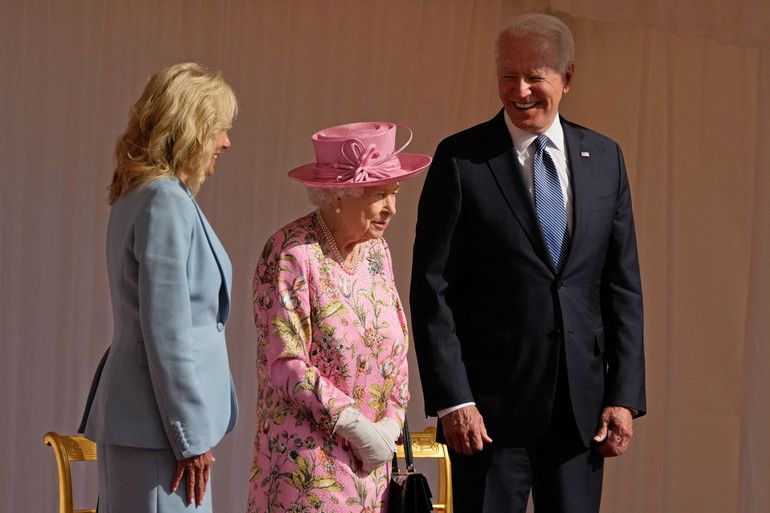 Britain's Queen Elizabeth met President Joe Biden and First Lady Jill Biden on June 13, 2021, when they visited Windsor Castle. Biden was the 13th U.S. president she had met.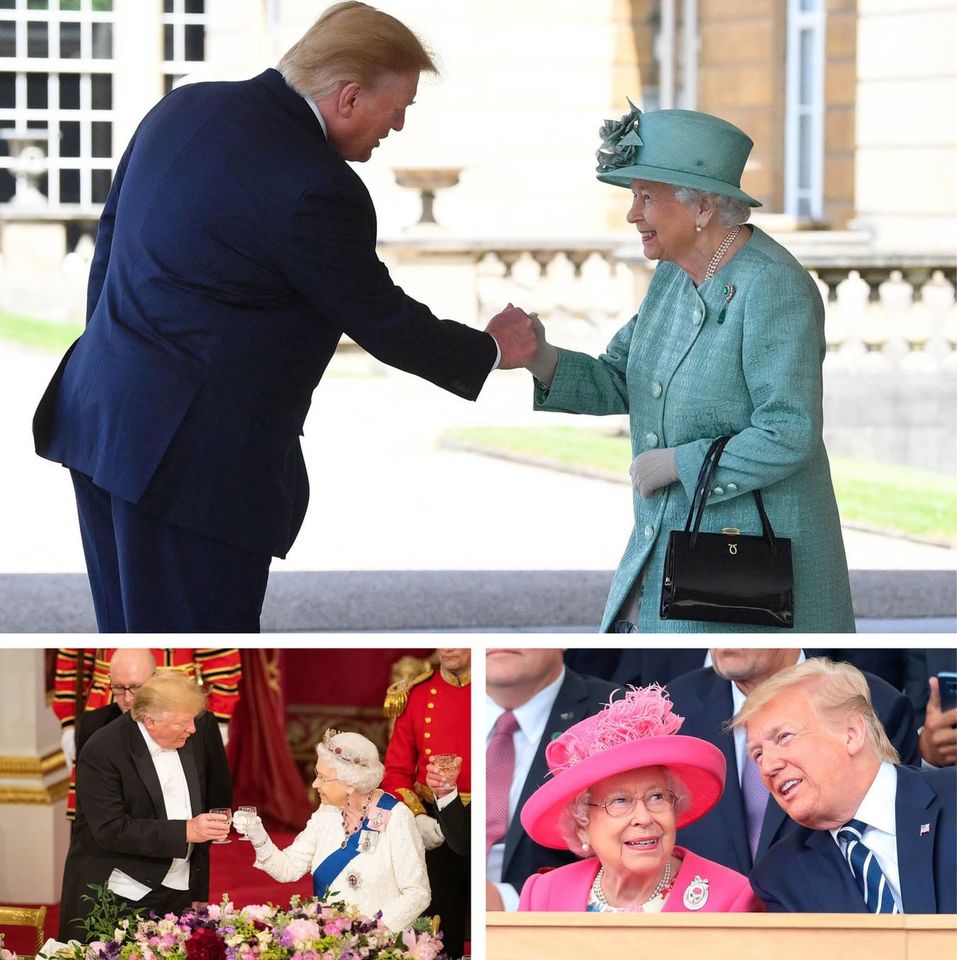 After Donald Trump met with Queen Elizabeth in 2019, the former president bragged about how much fun the queen had with him, despite being criticized for poor etiquette.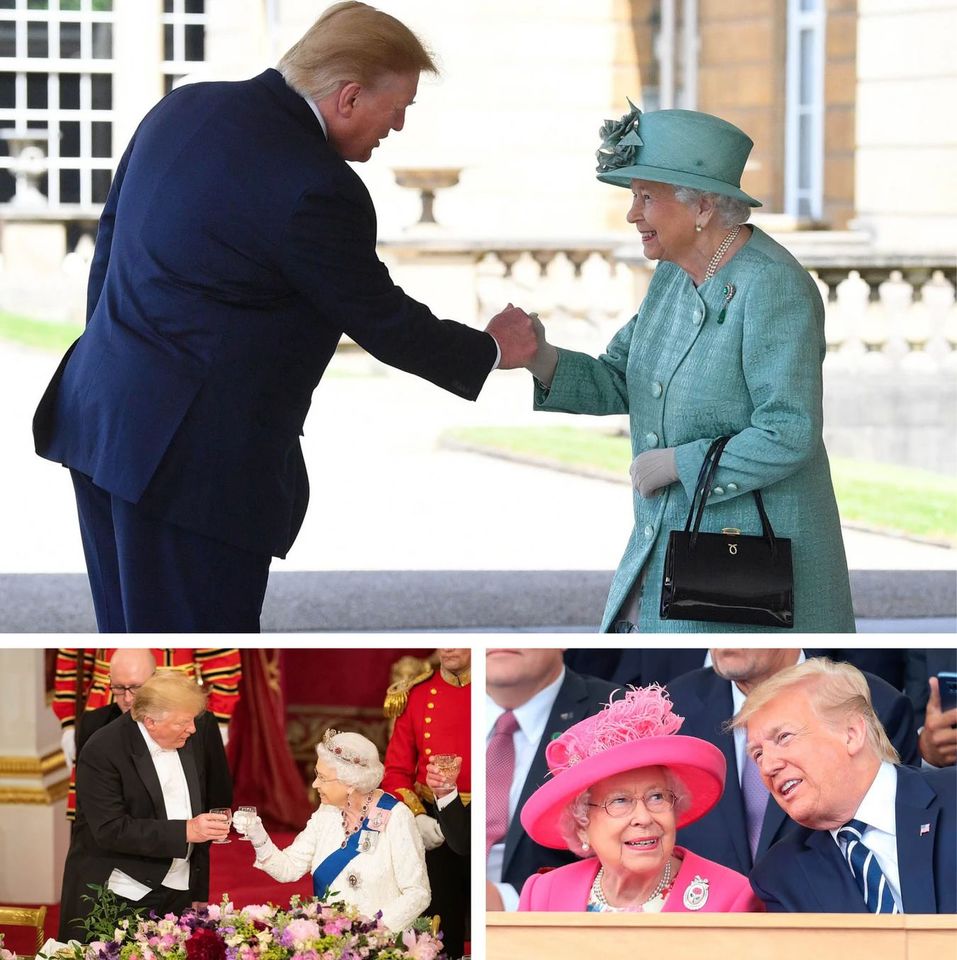 Barack and Michelle Obama met Queen Elizabeth in 2009, 2011 (top) and 2016 (left and right). Barack Obama was fond of the Queen, calling her "one of my favorite people."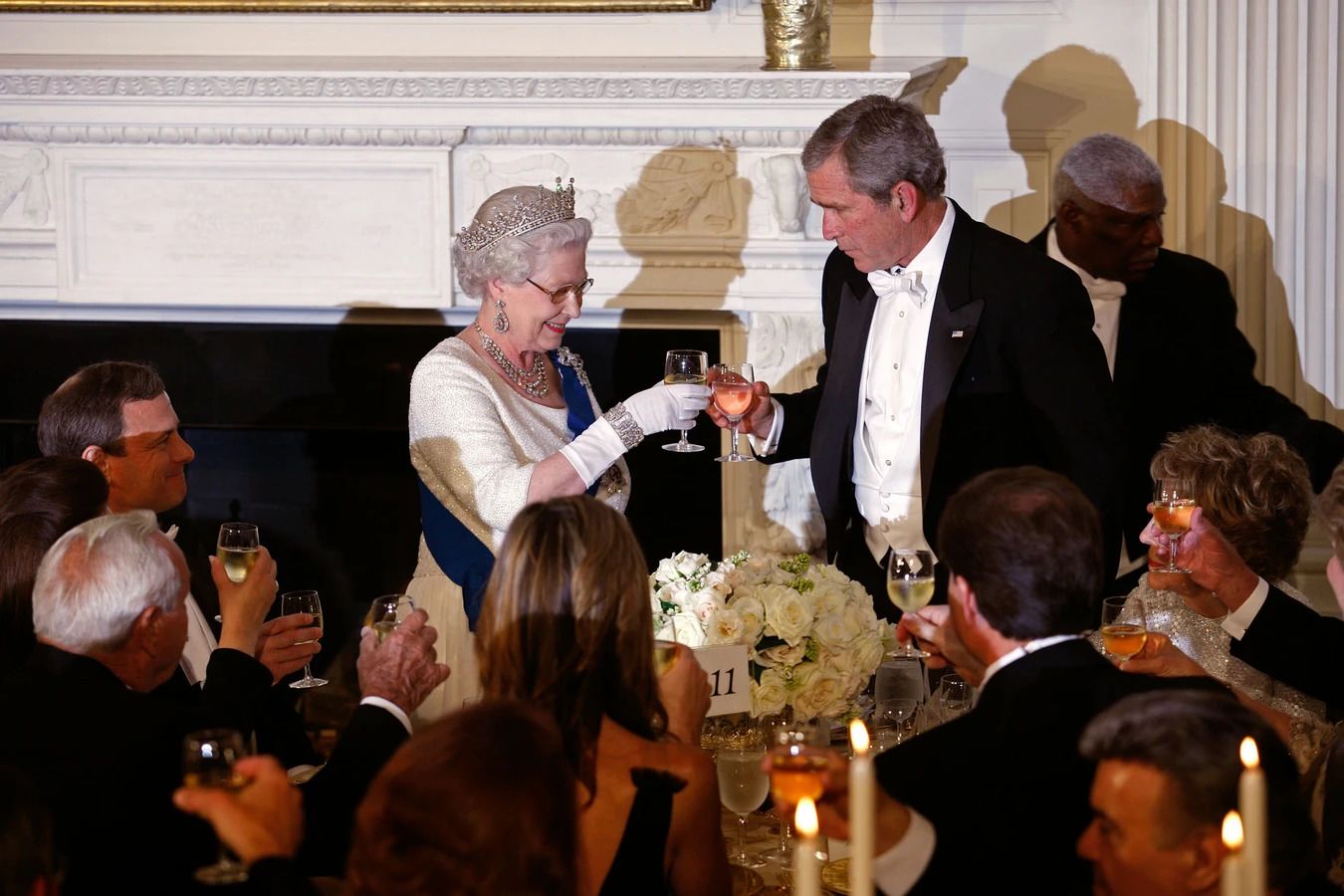 The Queen traveled to Washington, D.C. and George W. Bush in May 2007. At the time, Bush had said, "She gave me a look that only a mother could give a child."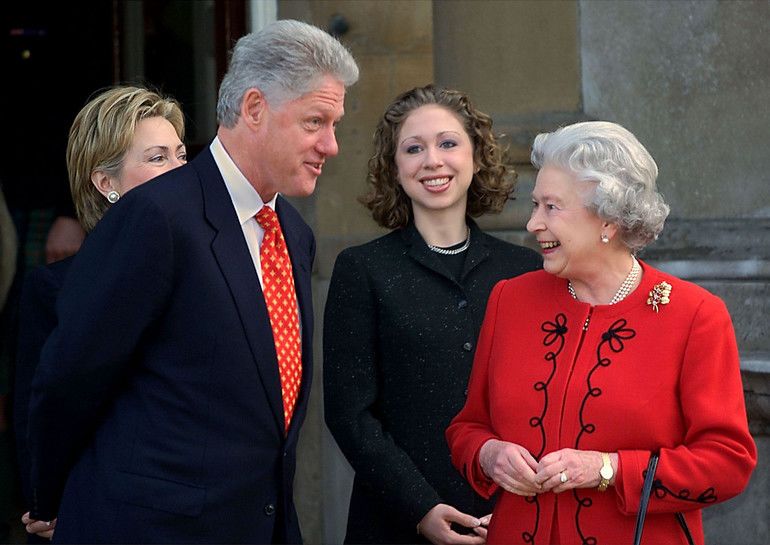 President Bill Clinton made several trips to the U.K., including one in December 2000 with Hillary Rodham Clinton and Chelsea Clinton. During their tour, they visited Buckingham Palace to have tea with the Queen.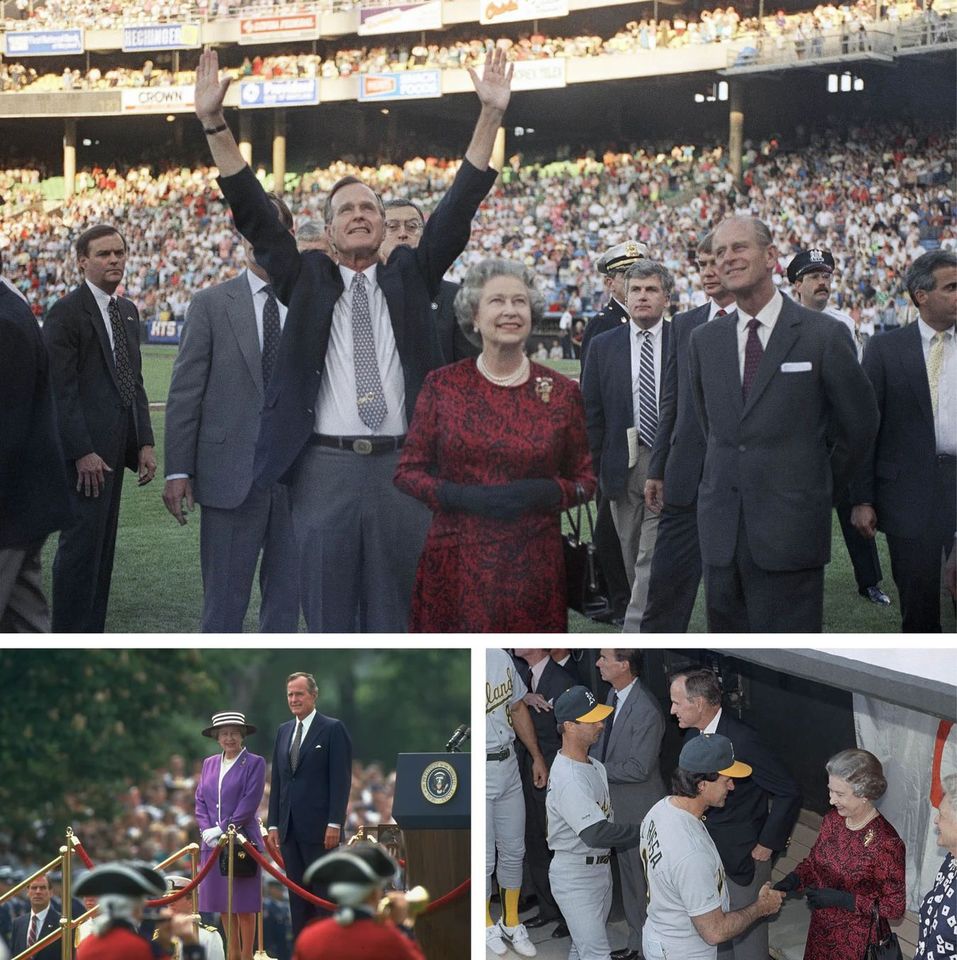 Queen Elizabeth visited George H.W. Bush's White House in 1991. When the former president died in 2018, she called the former president "a great friend" and "a patriot" in a statement.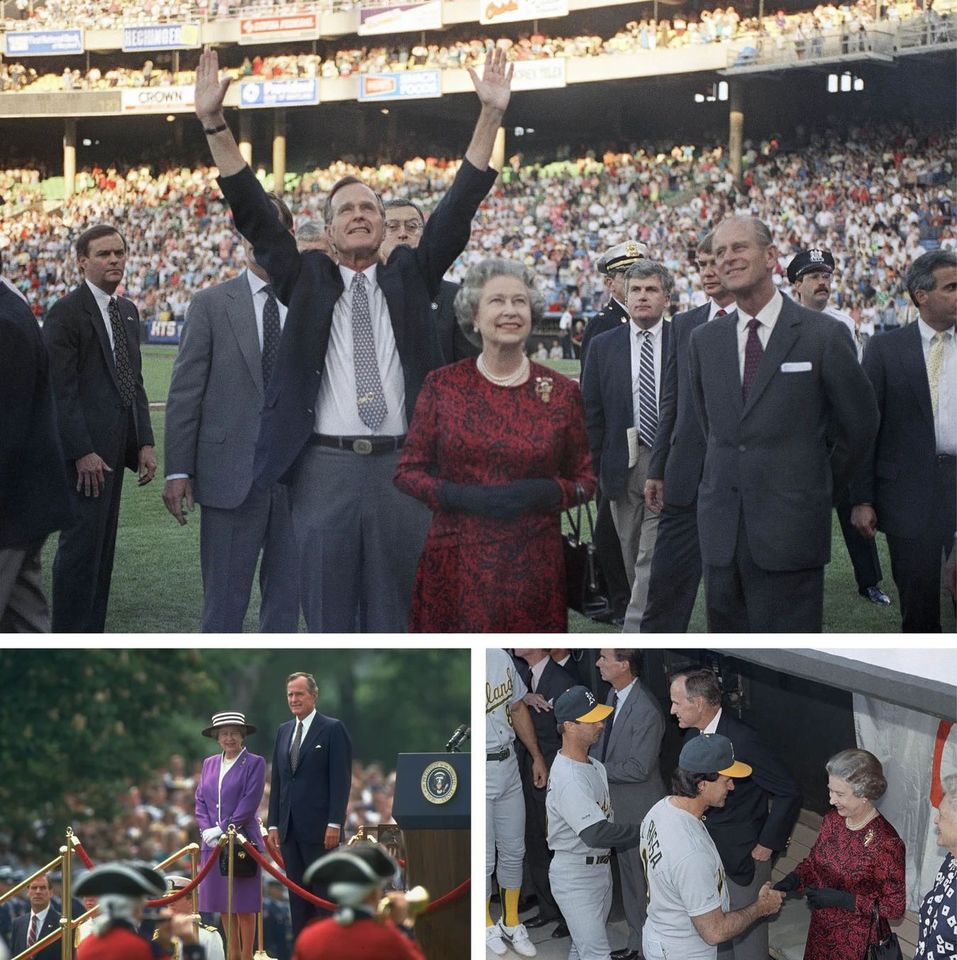 Ronald Reagan made a visit to Windsor Castle in 1982, and in return the Queen made a trip to the U.S. the following spring. The two's friendship lasted well into Reagan's retirement.
Jimmy Carter met with Queen Elizabeth in May 1977 at Buckingham Palace. She was reportedly displeased when Carter greeted her with a kiss, rather than the typical bow.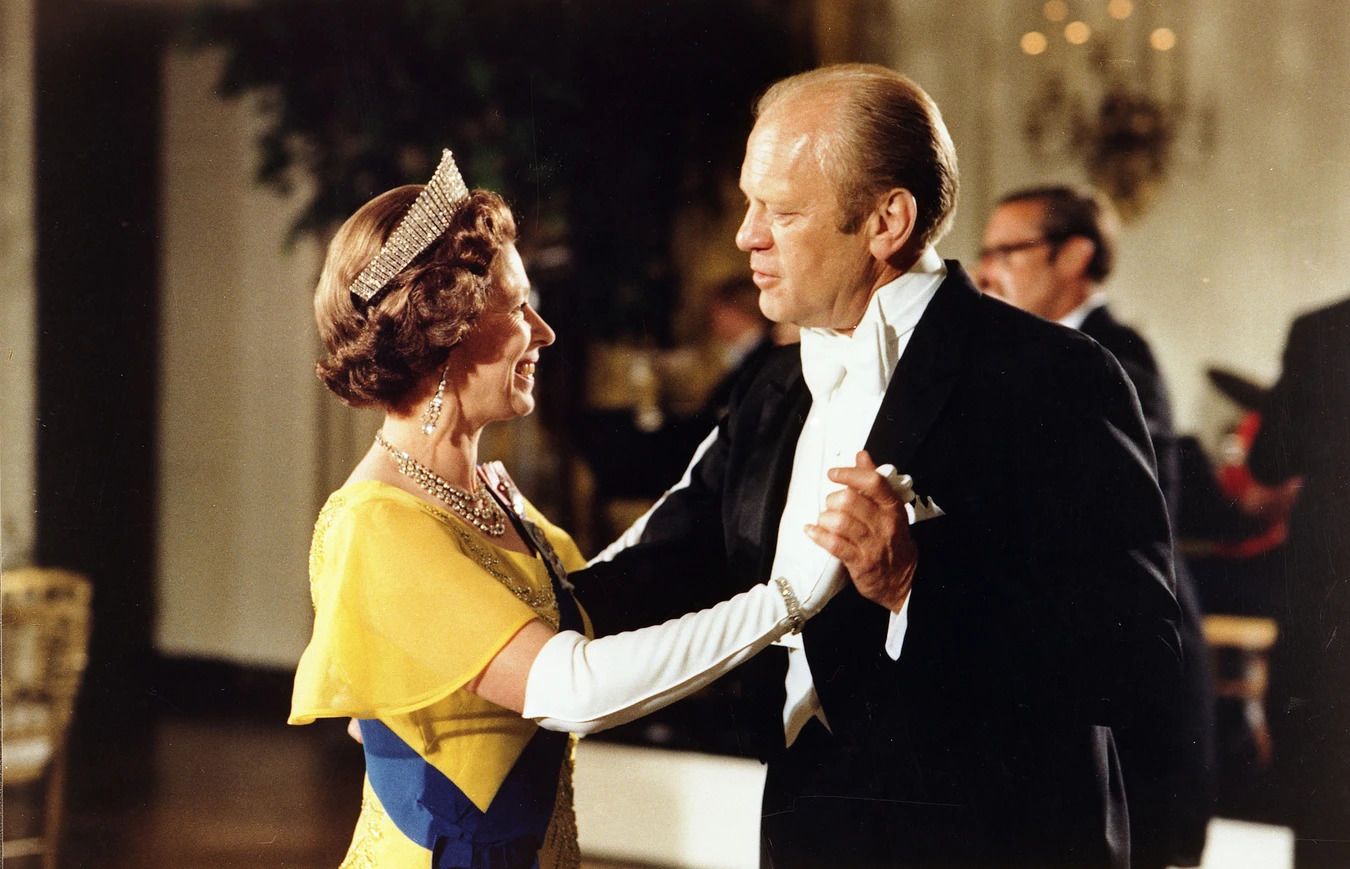 Gerald Ford danced with Queen Elizabeth at the White House, Washington, during the 1976 Bicentennial Celebrations of the Declaration of Independence.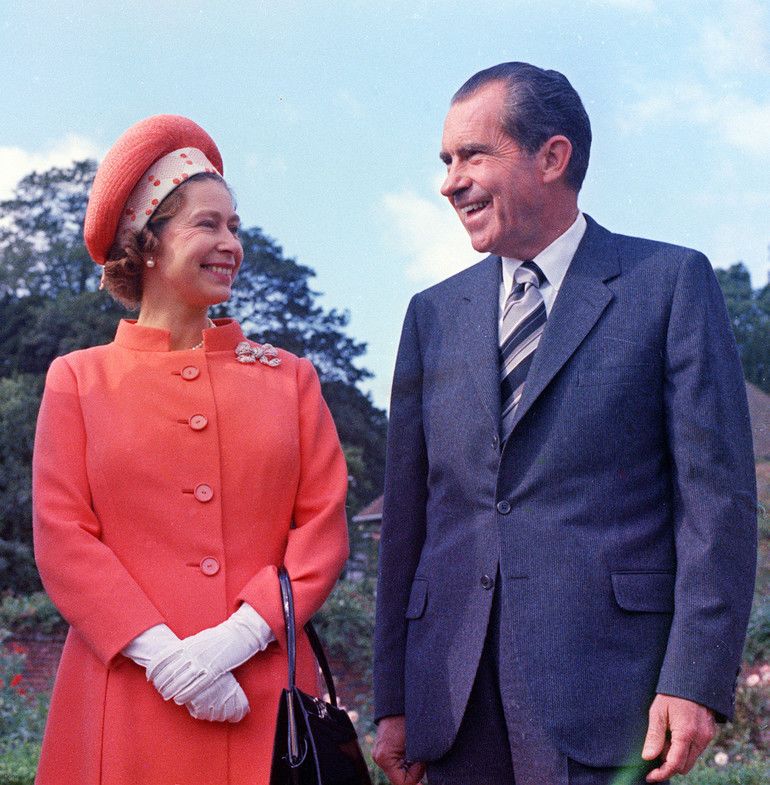 Richard Nixon met with Queen Elizabeth in 1970 in Buckinghamshire, England. This wasn't the first time they met though, as he had shown them around Washington D.C. when the Queen and Prince Phillip visited in 1957.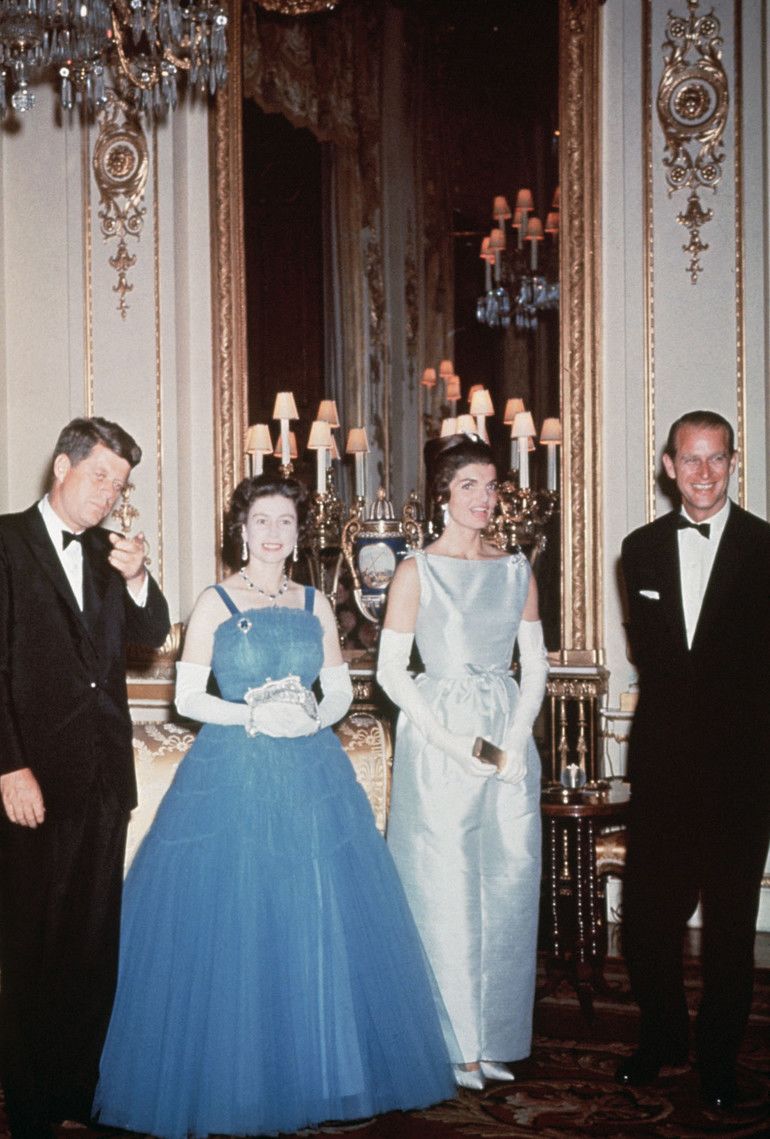 John f. Kennedy and his wife first visited Buckingham Palace June of 1961. During their visit, Kennedy reportedly gifted Queen Elizabeth a photograph of himself, signed, "To Her Majesty Queen Elizabeth II, with appreciation and highest esteem, John F. Kennedy."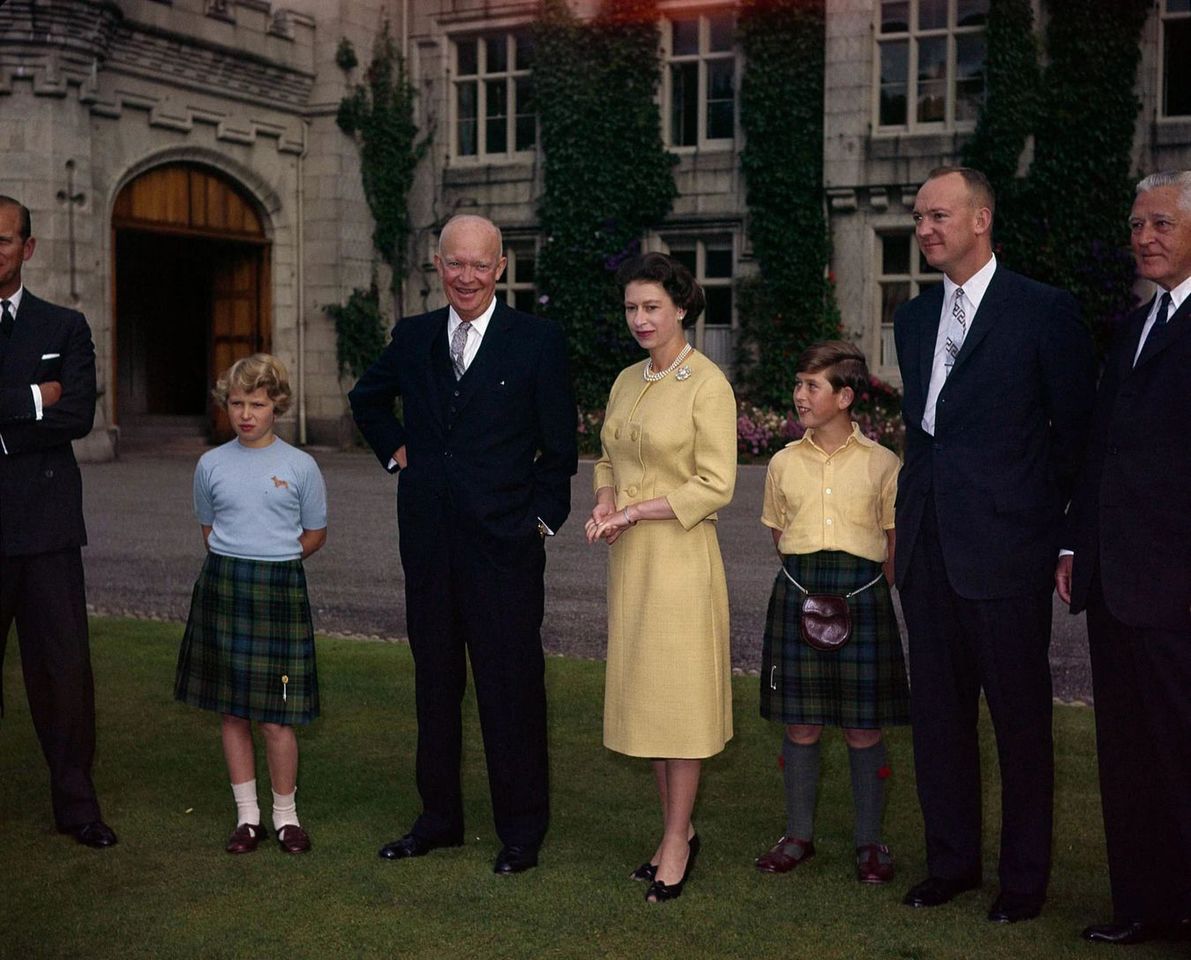 Dwight D. Eisenhower was a fan of the Queen's drop scones — so much that she even sent him her personal recipe.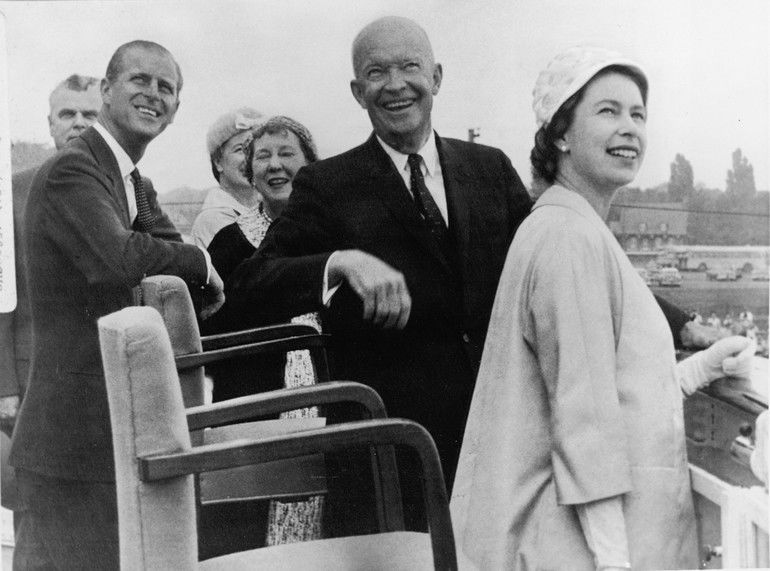 Britain's Queen Elizabeth met with Dwight D. Eisenhower in 1959 to attend ceremonies officially opening the St. Lawrence Seaway.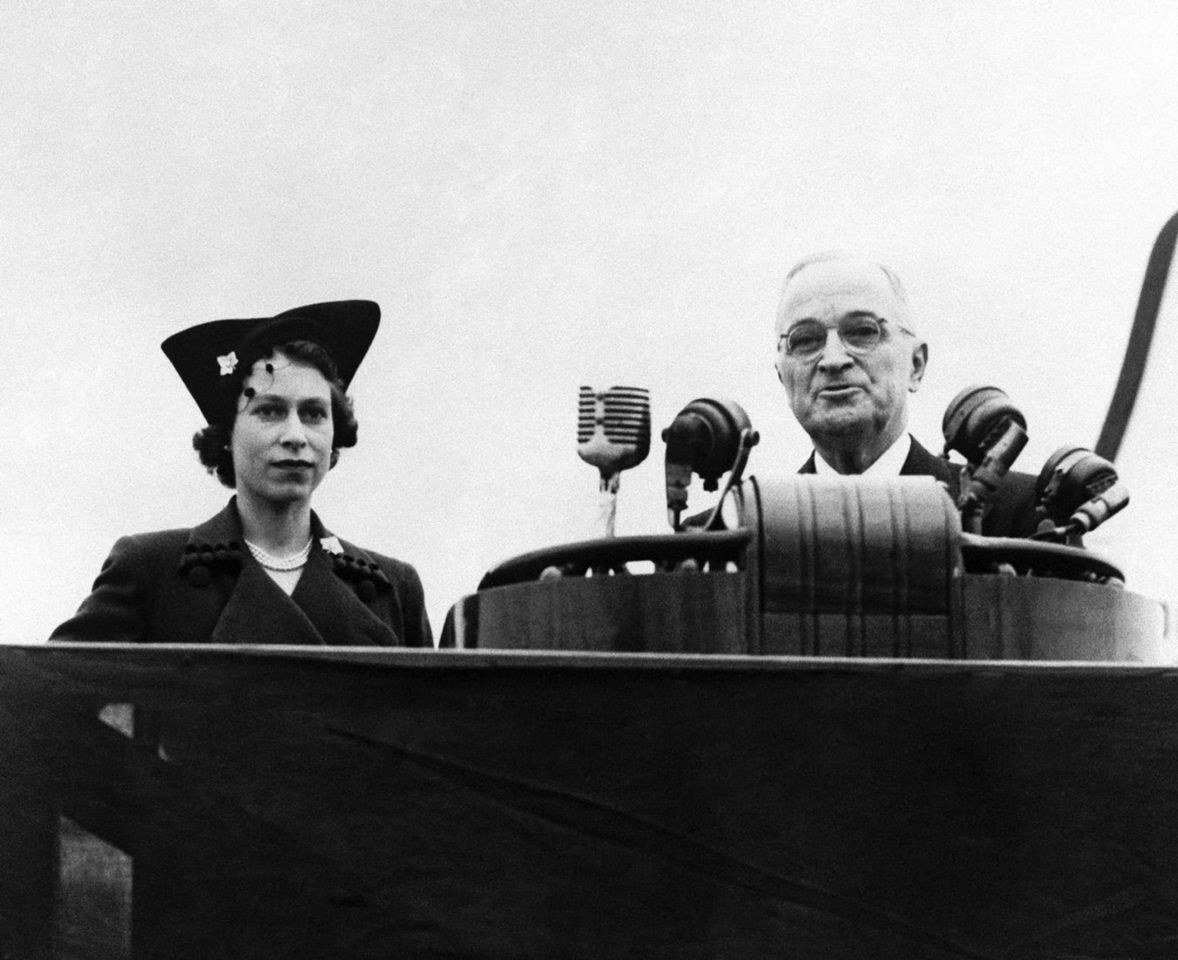 When Queen Elizabeth met with President Harry Truman in 1951, it was still a year before she ascended to the throne.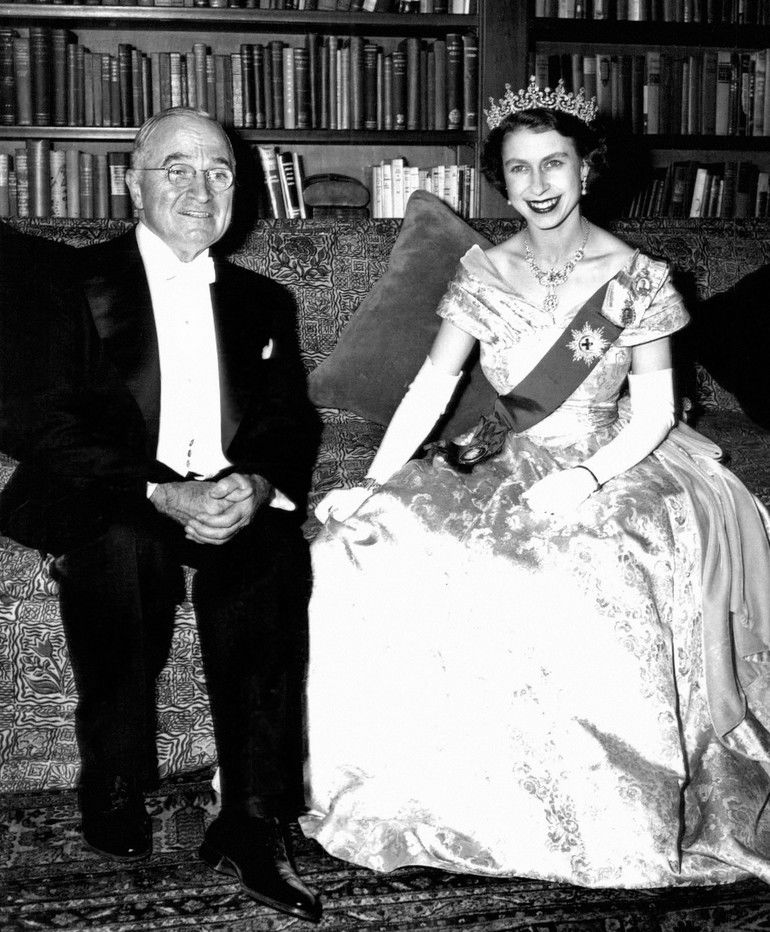 When then-Princess Elizabeth first met Harry Truman in 1951, he reportedly welcomed her with the warm hope that "when you leave, you will like us even better than when you came."