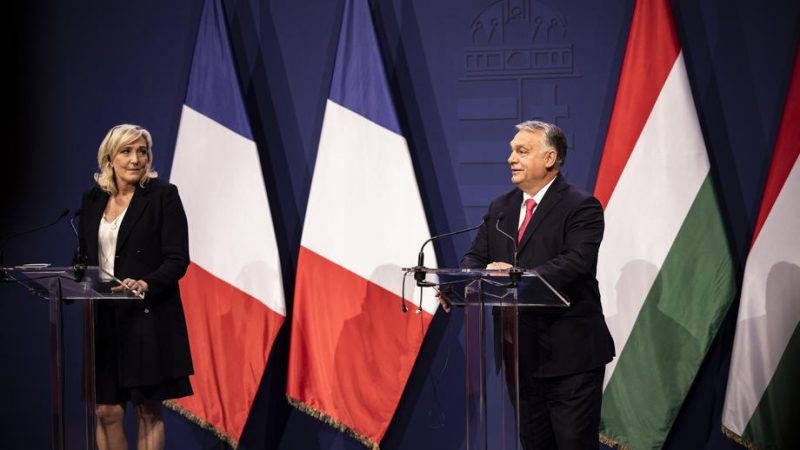 Orban, Le Pen talk alliance in Budapest
Hungarian Prime Minister Viktor Orbán welcomed French far-right presidential candidate Marine Le Pen in the Hungarian capital on Tuesday and thanked France's far-right candidate for standing by Hungary during the repeated "attempts to crucify us several times in the last few years in the European Parliament."
Orbán said that he and Le Pen had had important discussions about an alliance between Fidesz and her party National Rally (Rassemblement National).

After "we could not stay in the European People's Party", Orbán said, we have become European bachelors again.

Le Pen praised the Hungarians, "a nation that has been fighting for freedom for centuries", and Orbán, for "fighting the new fight for freedom and has successfully defended his own country and his own culture against migration".

According to Le Pen, freedom is the most important value, and the European Union can no longer defend it.