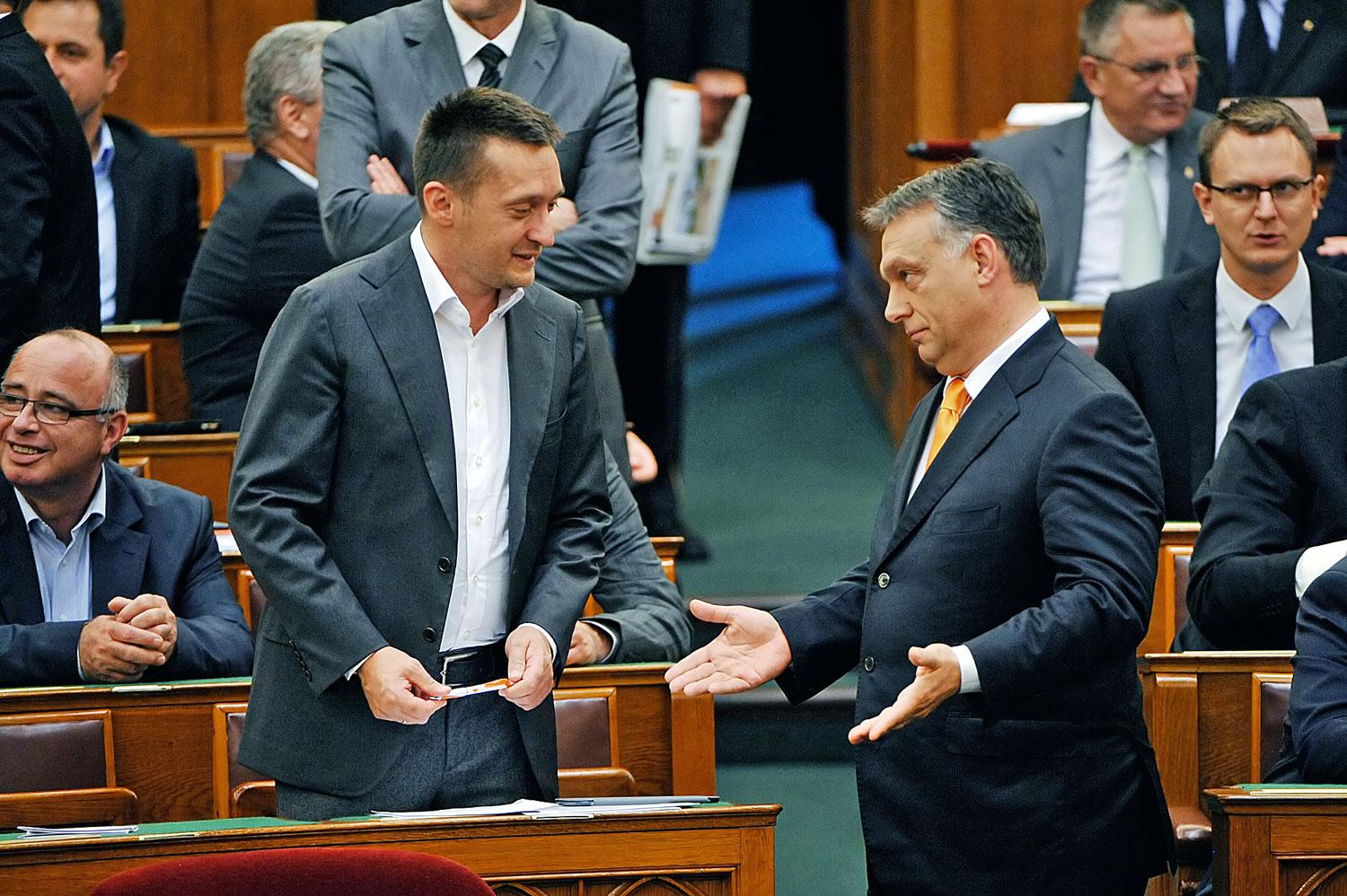 Orban forgives all scandals as long as Rogán serves so well
Champagne was brought by a sommelier, waiters poured glasses, a brandy or two was downed, and there were sausage nibbles on Sunday night at the Bálna.
The "boss", Viktor Orbán, thanked everyone for their efforts in the quota referendum campaign, and then smiled confidently and said that with this result Fidesz would have won a two-thirds majority in a parliamentary election again, and could do so again in 2018. The invalid referendum was the acid test.

One of the influential Fidesz politicians who was in the VIP lounge of the results waiting room on the night of the referendum described Orbán's triumph as follows.

This is somewhat contradicted by the fact that the head of government was not allowed to be interviewed by journalists that evening, apparently to avoid the referendum being declared invalid.

Since then, several people have confirmed to our colleagues that the Prime Minister was pleased to pat the organisers and managers of the campaign on the back, namely Gábor Kubatov, the Vice-President and Party Director, András Gyürk, the campaign manager, and Antal Rogán, the Cabinet Minister. At the time, he was already informed "on some level" about the news that appeared in Népszabadság and Bors the next day that the Rogán family had returned from a wedding in Nyírség by helicopter.